Teeth Whitening – Williamstown, NJ
Make Your Smile
Whiter and Brighter
A smile is a simple way to say hello. To show confidence. To invite other people to speak with you. According to researchers at the University of California at Berkley, smiling more can even increase your lifespan. Unfortunately, many people don't share their smiles often because they're unhappy with the way they look. When it comes to smile flaws, the number one complaint is the color. It seems everyone wants a whiter smile. At your local grocery store, you're sure to find shelves of teeth whitening toothpastes, strips, and gels. However, if you want a safe, predictable way to brighten your smile, professional teeth whitening in Williamstown, NJ is the way to go.
At iSmile Dental Arts in Williamstown, we are happy to offer in-office Zoom! teeth whitening and professional take-home whitening kits. With professional teeth whitening, you know you'll achieve the results you're after. Call our Williamstown dental office to schedule a cosmetic dentistry consultation today. We'll evaluate your smile and help you find the right teeth whitening option or recommend other cosmetic dentistry solutions that will deliver the results you're after.
Why Choose iSmile Dental Arts
for Teeth Whitening?
Powerful Bleaching Solutions Not Found in Stores
Achieve a Brighter Smile in a Single Appointment
Highly Personalized to Meet Your Specific Needs
Causes of Dental Staining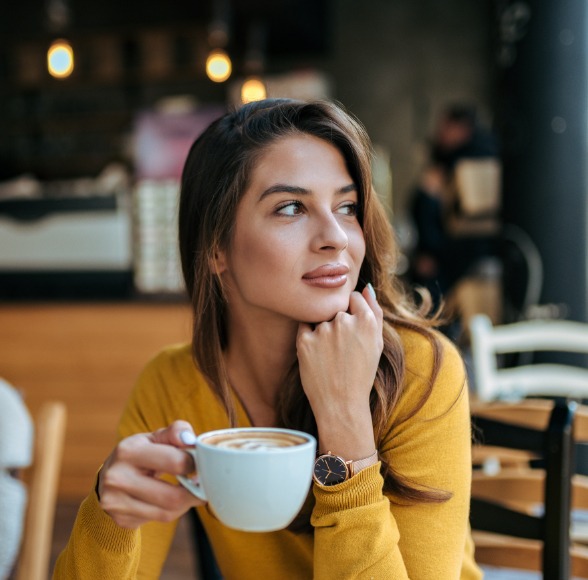 There are numerous reasons why teeth become stained or discolored. By understanding the cause of tooth staining, we can partner with patients to undo the damage, delivering brilliantly white smiles. Some of the most common causes of tooth discoloration include:
Consuming darkly colored foods and drinks – anything that could stain a white shirt will stain your teeth
Excessive enamel wear due to using severely abrasive toothpastes, hard bristled toothbrushes, or grinding and clenching teeth
Aging and daily wear and tear reveals the underlying dentin layer of the tooth, making the smile appear yellow
Fluorosis makes brighter white patches on the surfaces of teeth, and it is caused by the overconsumption of fluoride during dental development
Taking medications that contain tetracycline during dental development can cause dark colored staining on teeth
How Does Teeth Whitening Work?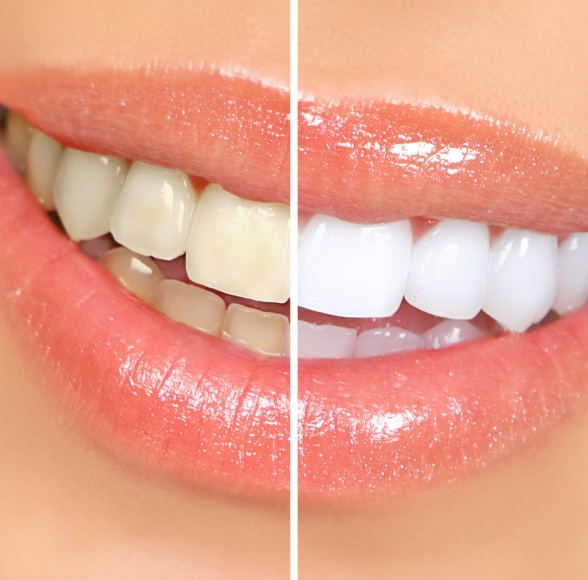 When teeth are stained, like stains on any other fabric, they need to be clean. If you know anything about stain removal, you know it takes chemistry. To lift stains off the surfaces of your teeth, you need to create a chemical reaction. Professional teeth whitening kits utilize hydrogen or carbamide peroxide to create a chemical reaction called oxidation. If you've ever put peroxide on a scrape or cut, you've seen the very literal results of this chemical process – oxygen bubbles. On your teeth, this bubbling effect allows the peroxide to penetrate the porous layers of tooth enamel and gently lift away stains.
Unfortunately, you can't use just any peroxide or application method because the body doesn't want oxidation to occur, so saliva immediately sets to work trying to neutralize the peroxide. That's why the majority of store-bought whitening kits are ineffective. A professional teeth whitening treatment offers predictable results by preventing saliva from neutralizing the whitening agent.
In-Office Teeth Whitening with Zoom!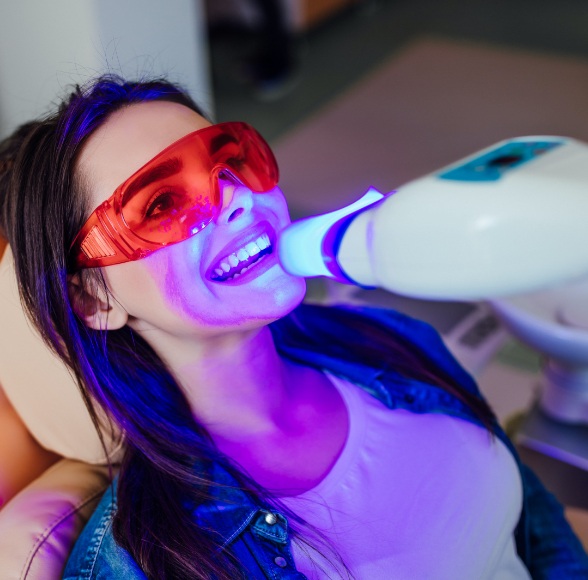 The Zoom! process is relatively simple. First, we need to determine the color of your teeth. We use a shading chart to do this. Then, we need to protect your soft tissue from damage and prevent saliva from accessing and neutralizing the whitening agent. To do this, we use protective coatings and rubber barriers. Then, we apply the teeth whitening gel. The thing that sets Zoom! apart from other teeth whitening options is the use of an acceleration and activation light. We focus this light over the whitening gel, and your teeth brighten quickly. Every twenty minutes, we'll remove the whitening gel and test your results against the tooth shading chart to see the progress. Most patients achieve their desired teeth whitening results within an hour of starting treatment.
Take-Home Teeth Whitening Kits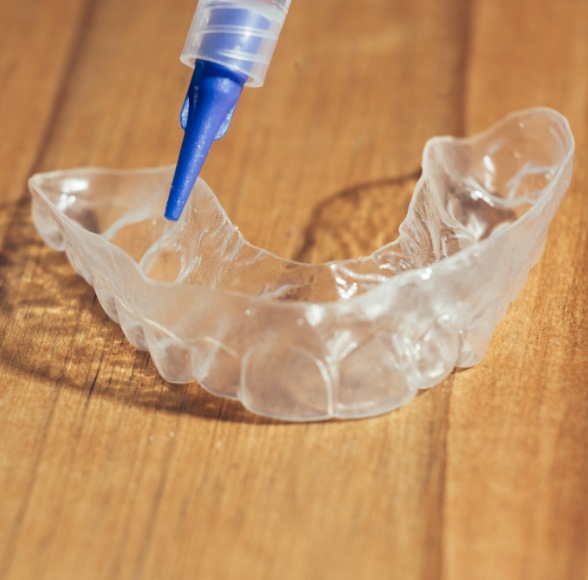 Zoom! take-home teeth whitening kits can deliver the same results that are possible with in-office teeth whitening over the course of several weeks of daily applications at-home. Unlike store bought teeth whitening kits that use low doses of whitening gel and one size fits all application trays, the Zoom! teeth whitening kit is personalized to meet your unique needs. That includes providing a specified dose of professional grade whitening gel and an application tray customized to your smile. By adding a small amount of whitening gel to the trays and wearing them for about 30 minutes a day, you'll brighten your smile in about two weeks of applications.
Take-home kits are also a great option to touch up the results of in-office Zoom! teeth whitening treatments. Patients can typically sustain the results of their teeth whitening by taking "teeth whitening weekends" a few times each year. With just two applications using the custom at-home kit, your smile will be just as bright as the day you left your original treatment visit.
Learn About At-Home Teeth Whitening
Benefits of Professional Teeth Whitening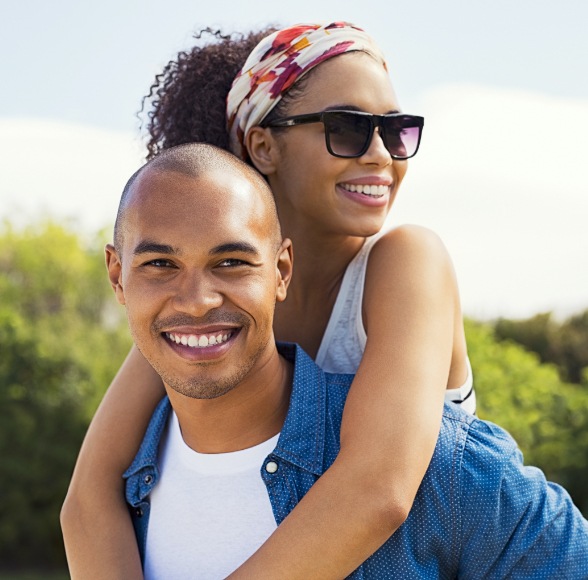 A brighter smile is the main benefit of teeth whitening, but when you choose to invest in a professional teeth whitening solution, you know you'll see the results you want. Store-bought teeth whitening solutions promise dramatic whitening results that they can't typically deliver because of the low doses of active whitening agent and the ineffective application methods. These don't allow the whitener to remain effective for long enough to deliver the desired results. Professional teeth whitening solutions offer numerous benefits compared with over-the-counter teeth whitening options, including:
Predictable results – when you move forward with teeth whitening under the supervision of professionals, you'll achieve the desired results. A skilled cosmetic dentist will help you find the underlying cause of your dental discoloration and create a personalized treatment plan to deliver the desired results.
Safety & comfort – teeth whitening from a professional will also ensure that you do not experience gum tissue damage or tooth sensitivity that can happen with store-bought teeth whitening treatments.
Saved time – for most people, using store bought teeth whitening kits has little to no effect, but patients can spend weeks, months, or years not to mention dollars invested in treatment, trying out different whitening products. Save yourself the time and money and invest in safe, effective, professional teeth whitening solutions.