CEREC Same-Day Dental Restorations – Williamstown, NJ
One Easy Visit for
a Completely Restored Smile
If a tooth has been weakened or broken, a crown is often necessary to keep it intact and functional. Normally, you would need to schedule at least two separate visits before receiving a dental crown: the first to prepare the tooth and take an impression, and the second to actually place the crown. Here at iSmile Dental Arts, however, Dr. Kassem can help you save time and money with CEREC same-day dental restorations in our Williamstown, NJ dental office. Call us today if your smile is in need of repair!
Why Choose iSmile Dental Arts
for CEREC Same-Day Dental Restorations?
High-Quality Dental Materials Used
Highly Experienced Dental Team
Get a Dental Crown in One Visit
What are CEREC Dental Restorations?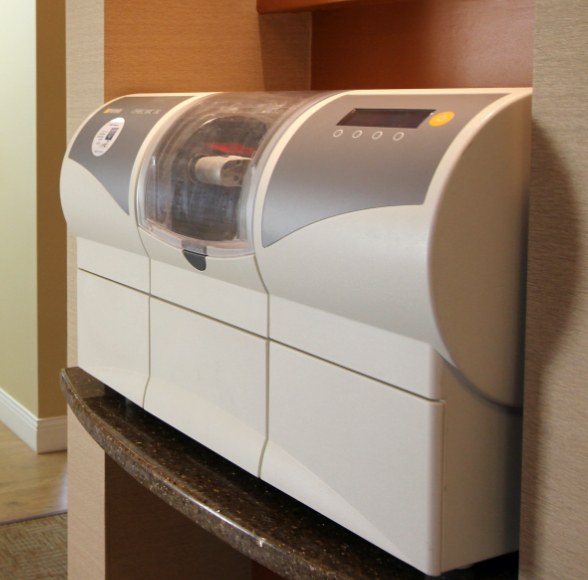 CEREC is short of Chairside Economical Restoration of Esthetic Ceramics. (Though in some cases, it can also be said to be short for CErami REConstruction.) Like many traditional crowns, CEREC restorations are made out of a tooth-colored ceramic. This means they can be shaded to match the color of your natural teeth as closely as possible. However, instead of being made in a separate dental lab, CEREC crowns are designed and created right here in our dental office using special software and a milling machine. In addition to creating crowns, CEREC can also be used for inlays and onlays depending on the extent of the damage done to your teeth.
How Does CEREC Work?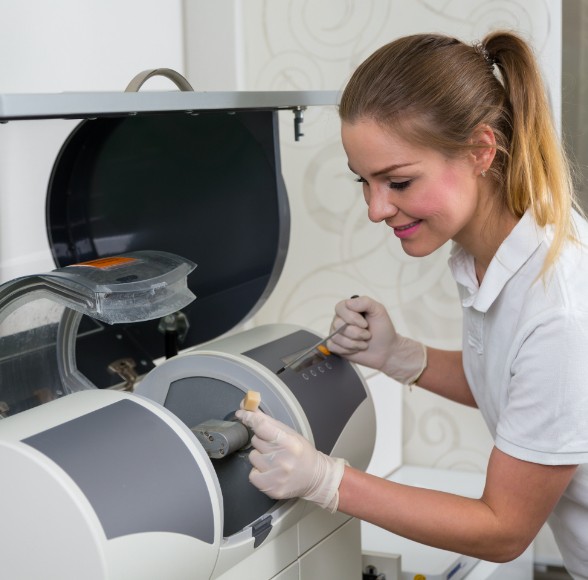 First of all, a small amount of enamel typically needs to be removed from the tooth to make room for a crown. We can then take digital photos of the treatment area. Our CEREC software will combine these images into a three-dimensional model and use it to design the final restoration. The milling machine will carve the crown out of a block of ceramic material; this can be done fairly quickly while you're waiting in our dental office, and the end results will be exactly the shape and size for your teeth. After making any necessary last-minute adjustments, the crown will be polished and attached to the tooth.
Good Candidates for CEREC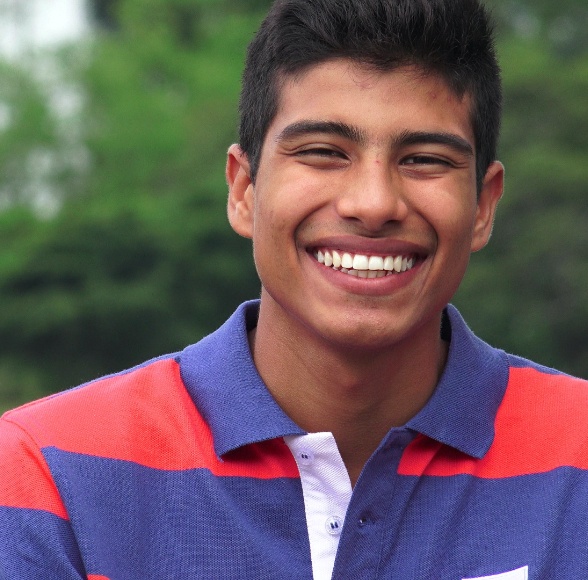 If you're thinking of getting a CEREC crown, you'll first need to schedule a consultation with Dr. Kassem. A thorough examination will be required before we can decide whether or not CEREC is a good option for your specific situation. The ideal candidate for a same-day restoration will generally meet the following criteria:
Having at least one badly decayed, broken, or otherwise damaged tooth that requires extra protection so that it can still function normally.
Having a persistent tooth stain that cannot be removed with brushing or traditional whitening techniques.
Having a natural tooth that is still sturdy enough to support a crown in the first place.
The Benefits of CEREC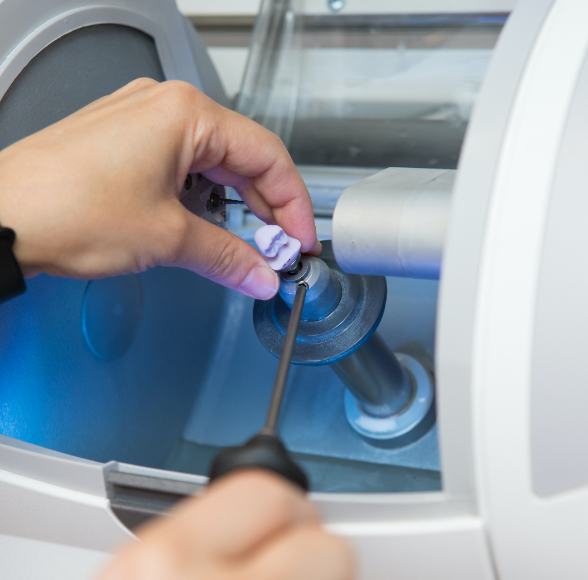 The benefits of a CEREC crown are similar to that of traditional crowns – increased confidence in your appearance, the ability to continue biting and chewing with a previously damaged tooth – but there are a few extra advantages of having the crown made in-office in a single day.
No Temporaries: Normally a temporary crown is needed to protect the tooth while a permanent crown is made using traditional techniques. Since a CEREC crown will be placed immediately, there's no reason to use a temporary.
No Messy Impressions: Since CEREC makes use of digital scans to design crowns, there's no need to use uncomfortable, messy dental putty.
No Second Appointments: You won't have to make room in your schedule for another appointment to receive your crown; the entire process is completed in-house in just one visit.