Cosmetic Dentistry – Williamstown, NJ
Make a Fabulous
First Impression
A beautiful smile leaves a lasting first impression, and it can give you the enthusiasm you need to pursue new opportunities, projects, and relationships with complete confidence. Sadly, however, even healthy teeth can fall victim to aesthetic flaws like chips, cracks, stains, gaps, and more. Here in Williamstown, NJ, Dr. Wael Kassem can use a variety of cosmetic dentistry services to erase frustrating problems and create truly dazzling transformations. Your satisfaction is important to us, and our team at iSmile Dental Arts wants to give you a look you'll be proud to show off to the world with cosmetic dentistry in Williamstown, NJ.
Why Choose iSmile Dental Arts
for Cosmetic Dentistry?
In-Office and Take-Home Whitening Available
Metal-Free Restorations for Best Esthetics
Comprehensive Smile Makeovers In-House
Benefits of Cosmetic Dentistry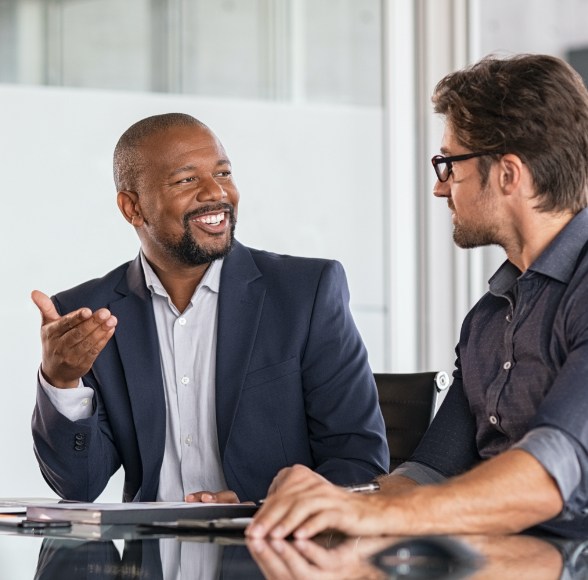 To say that cosmetic dentistry "makes your teeth look better" is absolutely true. However, there is more to the story. Here are some specific ways in which cosmetic dentistry may benefit you:
Improve your oral health. Some cosmetic treatments, such as porcelain restorations, have inherent oral health benefits. Other services, like teeth whitening, may motivate you to take excellent care of your smile on a daily basis.
Look younger. Discolored and broken teeth are often associated with old age. Revamping your smile could make you appear years — or even decades — younger.
Take advantage of the halo effect. When people notice one of your good qualities — such as a fantastic smile — they are more likely to assign other good qualities to you, even if they barely know you. For example, they may be more likely to perceive you as being approachable and successful.
Porcelain Veneers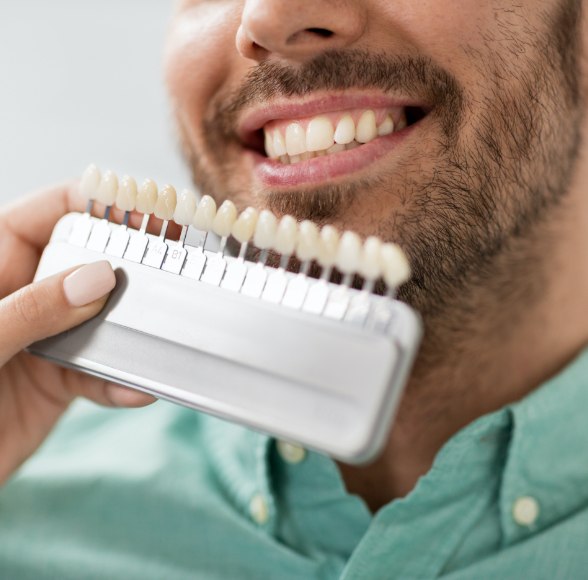 Veneers are often the ideal treatment solution for patients who simply want to give their smile a do-over. These thin pieces of porcelain get attached to the fronts of teeth in order to disguise all of their flaws. Dr. Kassem can design your new veneers to perfectly match your existing look, even taking into account any changes you'd like to make to the shape or length of particular teeth. Once your treatment is complete, you can expect your new smile to last for 10 years or longer!
Metal-Free dental Restorations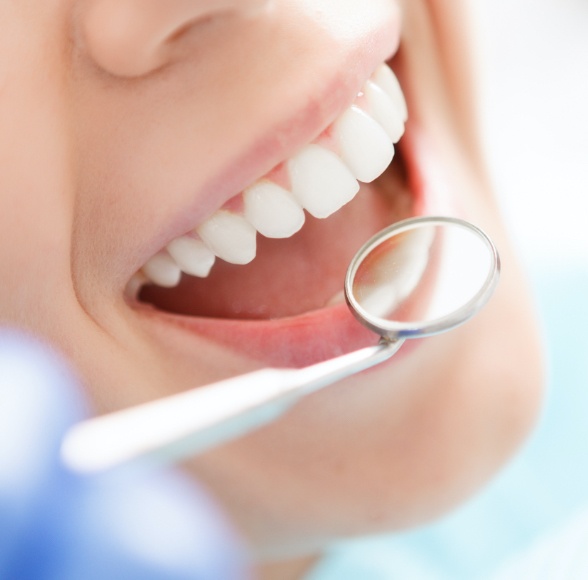 Here in Williamstown, our team understands how important it is for patients to maintain a smile that's not only healthy, but also beautiful. That's why Dr. Kassem, your cosmetic dentist, specializes in high-quality crowns, inlays, onlays, and bridges crafted from dental porcelain. Whether you've suffered from severe oral damage or you'd simply like to correct a misshapen tooth, these stunningly lifelike restorations will be sure to make you smile. They are strong, long-lasting, and virtually indistinguishable from natural teeth.
Cosmetic Dental Bonding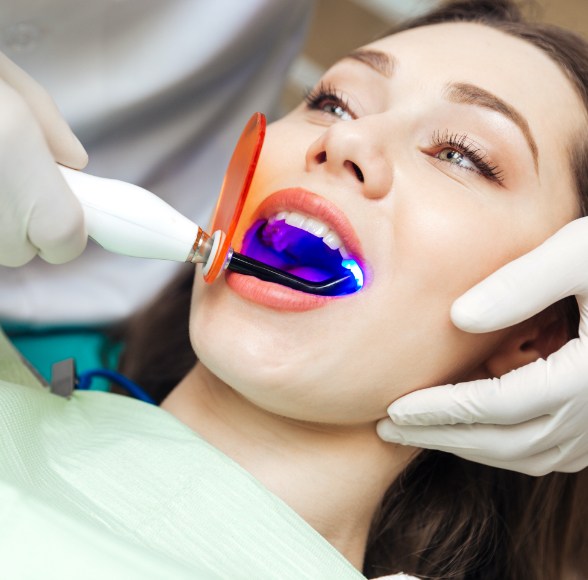 Similar to tooth-colored fillings, cosmetic bonding works to touch up small portions of teeth that may have received chips or cracks. However, bonding is generally reserved for instances where the dental damage is purely superficial in nature. The bonding material can easily be color-matched to effectively blend in with existing enamel. In most cases, treatment only takes a single visit to complete, making them ideal when you need your smile to look its best as soon as possible.
In-Office Teeth Whitening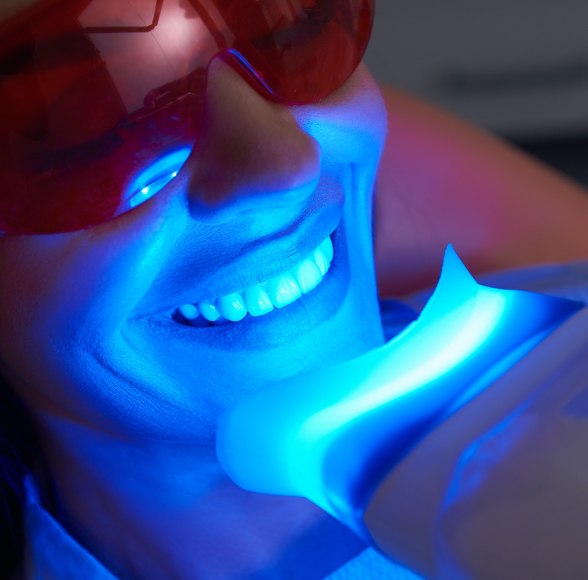 Even healthy teeth can fall victim to frustrating stains or discoloration. In fact, these issues aren't always caused by coffee or wine — they can occur due to age, genetics, and even some medications. If you're struggling with a lackluster smile, contact our Williamstown, NJ dental office right away. With our in-office Zoom! teeth whitening procedure, we use a powerful whitening agent to break up even deep-set stains. We may be able to improve the color of your teeth by several shades in a single appointment.
Learn About In-Office Teeth Whitening
At-Home Teeth Whitening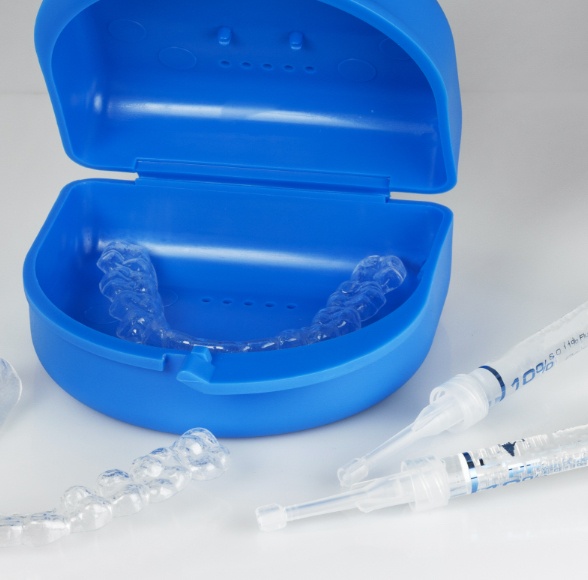 Professional teeth whitening doesn't always take place in a dental office. If you would like to experience the benefits of Zoom! in the comfort of your own home, ask us how you can purchase one of our take-home kits. This option is ideal for people who wish to gradually whiten their teeth over the course of a couple of weeks. The take-home kits are also a convenient way to touch up the results of an in-office whitening procedure.
Learn About At-Home Teeth Whitening
Smile Makeovers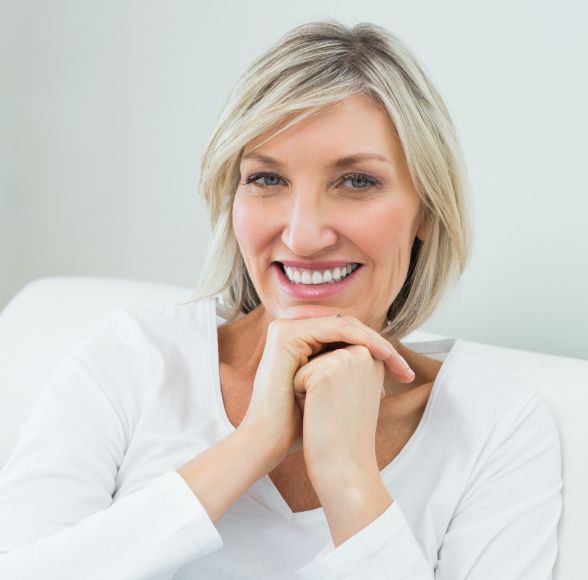 Do you have multiple or complex dental issues that are affecting the appearance of your teeth? A single cosmetic treatment may not be able to achieve the results you are hoping for. That is where a smile makeover comes into the picture. This customized treatment plan employs both cosmetic and restorative procedures to transform your teeth and improve your oral function. Porcelain veneers, ceramic restorations, teeth whitening, tooth replacement, and more may all be included in a smile makeover.
BOTOX®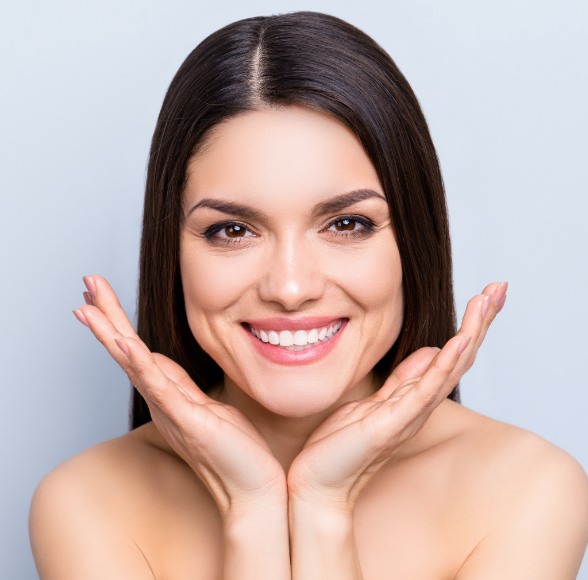 BOTOX may not be the first treatment that comes to mind when you think of cosmetic dentistry, but it's the perfect way to enhance your smile. It can even be used to help address symptoms of TMJ dysfunction. With a few simple and strategically placed injections, Dr. Kassem can minimize the appearance of fine lines and wrinkles caused by overworked muscles and truly make your smile shine.
Understanding the Cost of Cosmetic Dentistry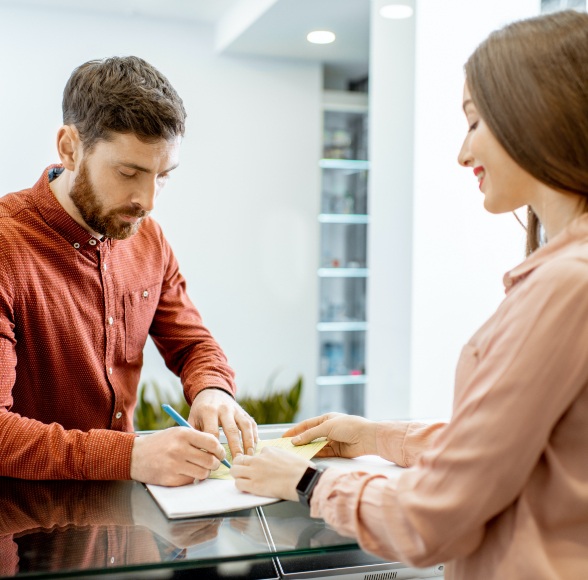 The cost of cosmetic dentistry depends both on which procedures you undergo and the extent of those procedures. During your consultation, we will be upfront with you about the costs associated with your treatment plan. We will also help you explore payment options. Dental insurance doesn't usually cover cosmetic services unless those services also have necessary oral health benefits. However, most patients are eligible for low-interest financing through CareCredit.