Cosmetic Dentistry – Williamstown, NJ
Make a Fabulous
First Impression
A beautiful smile leaves a lasting first impression, and it can give you the enthusiasm you need to pursue new opportunities, projects, and relationships with complete confidence. Sadly, however, even healthy teeth can fall victim to aesthetic flaws like chips, cracks, stains, gaps, and more. Here in Williamstown, NJ, Dr. Wael Kassem can use a variety of cosmetic dentistry services to erase frustrating problems and create truly dazzling transformations. Your satisfaction is important to us, and our team at iSmile Dental Arts wants to give you a look you'll be proud to show off to the world with cosmetic dentistry in Williamstown, NJ.
Why Choose iSmile Dental Arts
for Cosmetic Dentistry?
In-Office and Take-Home Whitening Available
Metal-Free Restorations for Best Esthetics
Comprehensive Smile Makeovers In-House
Benefits of Cosmetic Dentistry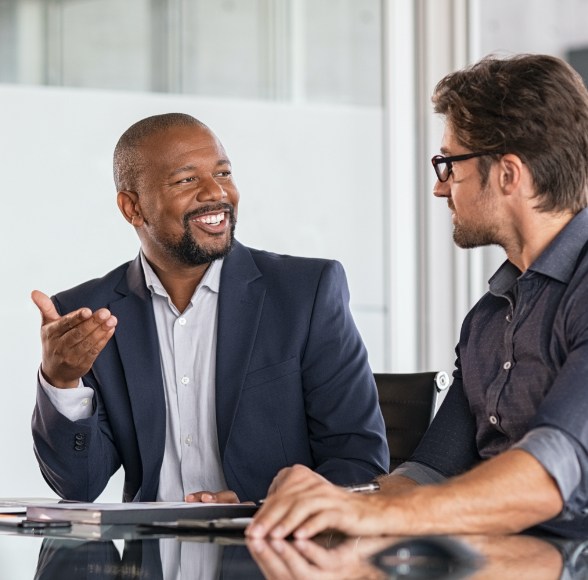 To say that cosmetic dentistry "makes your teeth look better" is absolutely true. However, there is more to the story. Here are some specific ways in which cosmetic dentistry may benefit you:
Improve your oral health. Some cosmetic treatments, such as porcelain restorations, have inherent oral health benefits. Other services, like teeth whitening, may motivate you to take excellent care of your smile on a daily basis.
Look younger. Discolored and broken teeth are often associated with old age. Revamping your smile could make you appear years — or even decades — younger.
Take advantage of the halo effect. When people notice one of your good qualities — such as a fantastic smile — they are more likely to assign other good qualities to you, even if they barely know you. For example, they may be more likely to perceive you as being approachable and successful.
Porcelain Veneers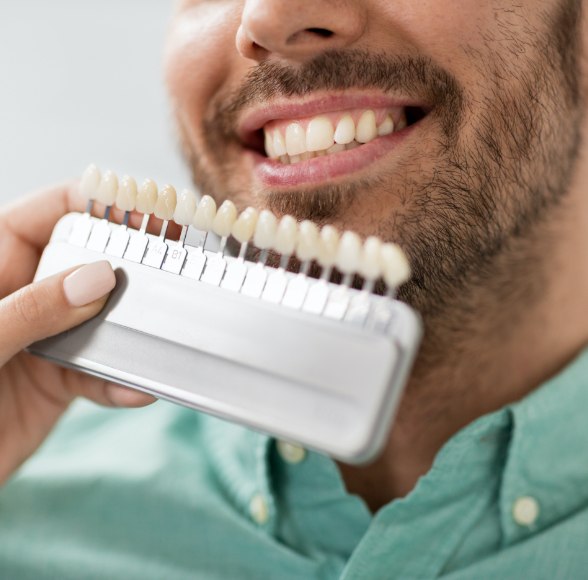 Veneers are often the ideal treatment solution for patients who simply want to give their smile a do-over. These thin pieces of porcelain get attached to the fronts of teeth in order to disguise all of their flaws. Dr. Kassem can design your new veneers to perfectly match your existing look, even taking into account any changes you'd like to make to the shape or length of particular teeth. Once your treatment is complete, you can expect your new smile to last for 10 years or longer!
Metal-Free dental Restorations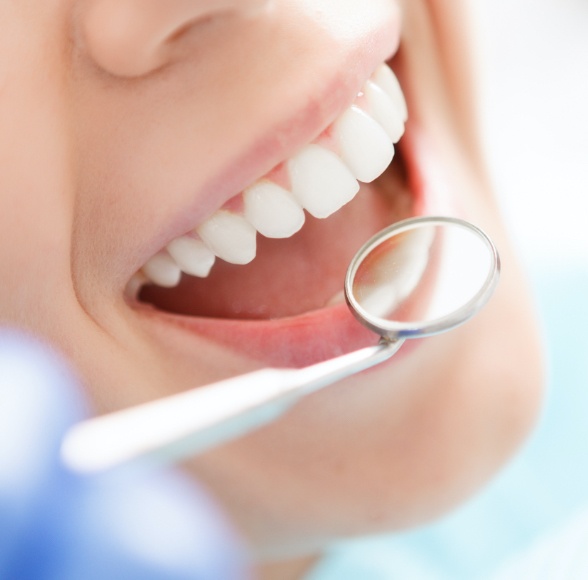 Here in Williamstown, our team understands how important it is for patients to maintain a smile that's not only healthy, but also beautiful. That's why Dr. Kassem, your cosmetic dentist, specializes in high-quality crowns, inlays, onlays, and bridges crafted from dental porcelain. Whether you've suffered from severe oral damage or you'd simply like to correct a misshapen tooth, these stunningly lifelike restorations will be sure to make you smile. They are strong, long-lasting, and virtually indistinguishable from natural teeth.
Cosmetic Dental Bonding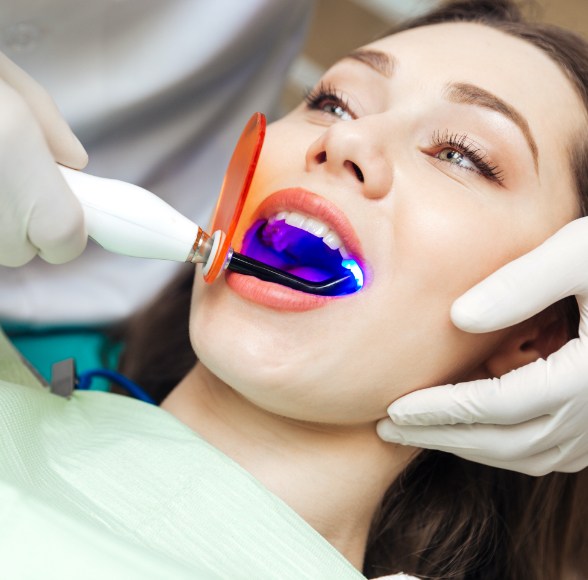 Similar to tooth-colored fillings, cosmetic bonding works to touch up small portions of teeth that may have received chips or cracks. However, bonding is generally reserved for instances where the dental damage is purely superficial in nature. The bonding material can easily be color-matched to effectively blend in with existing enamel. In most cases, treatment only takes a single visit to complete, making them ideal when you need your smile to look its best as soon as possible.
In-Office Teeth Whitening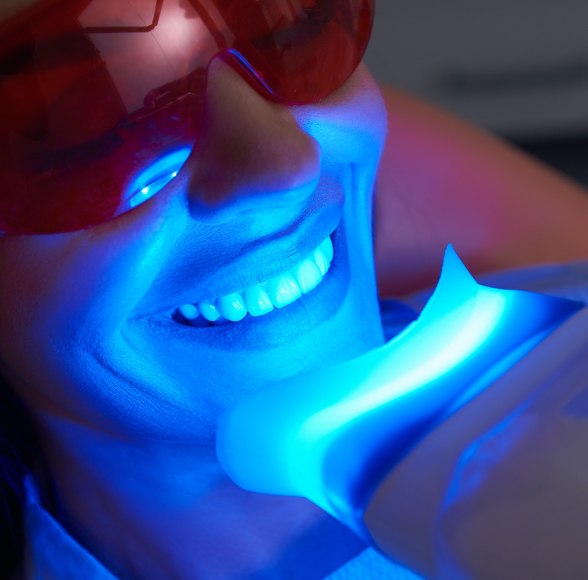 Even healthy teeth can fall victim to frustrating stains or discoloration. In fact, these issues aren't always caused by coffee or wine — they can occur due to age, genetics, and even some medications. If you're struggling with a lackluster smile, contact our Williamstown, NJ dental office right away. With our in-office Zoom! teeth whitening procedure, we use a powerful whitening agent to break up even deep-set stains. We may be able to improve the color of your teeth by several shades in a single appointment.
Learn About In-Office Teeth Whitening
At-Home Teeth Whitening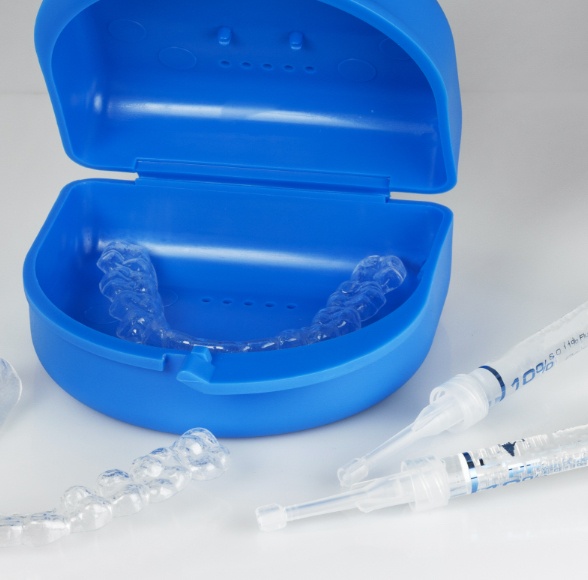 Professional teeth whitening doesn't always take place in a dental office. If you would like to experience the benefits of Zoom! in the comfort of your own home, ask us how you can purchase one of our take-home kits. This option is ideal for people who wish to gradually whiten their teeth over the course of a couple of weeks. The take-home kits are also a convenient way to touch up the results of an in-office whitening procedure.
Learn About At-Home Teeth Whitening
Smile Makeovers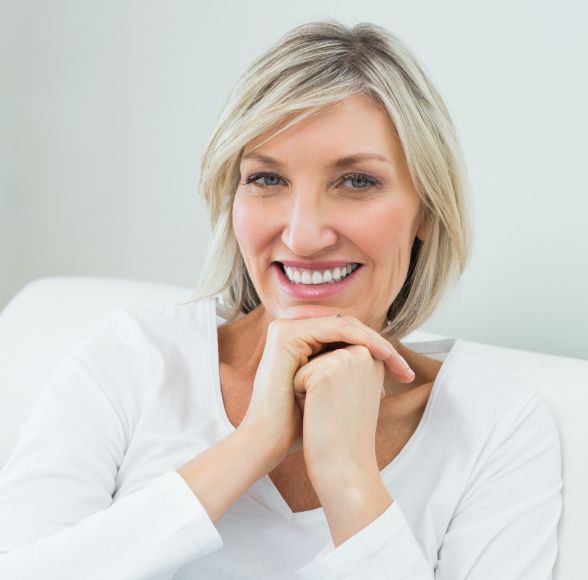 Do you have multiple or complex dental issues that are affecting the appearance of your teeth? A single cosmetic treatment may not be able to achieve the results you are hoping for. That is where a smile makeover comes into the picture. This customized treatment plan employs both cosmetic and restorative procedures to transform your teeth and improve your oral function. Porcelain veneers, ceramic restorations, teeth whitening, tooth replacement, and more may all be included in a smile makeover.
BOTOX®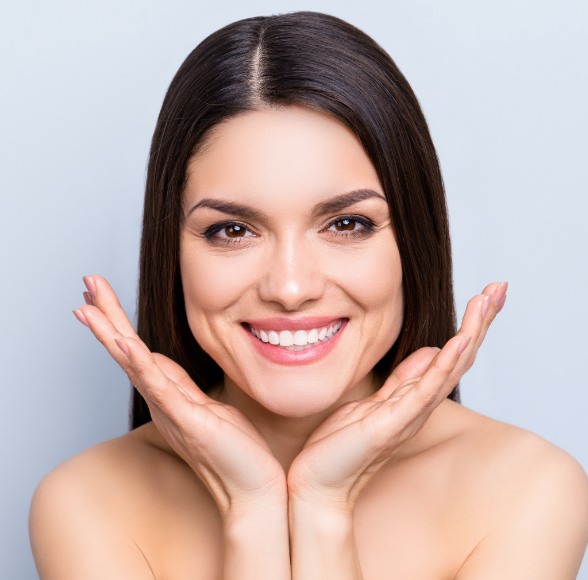 BOTOX may not be the first treatment that comes to mind when you think of cosmetic dentistry, but it's the perfect way to enhance your smile. It can even be used to help address symptoms of TMJ dysfunction. With a few simple and strategically placed injections, Dr. Kassem can minimize the appearance of fine lines and wrinkles caused by overworked muscles and truly make your smile shine.
Understanding the Cost of Cosmetic Dentistry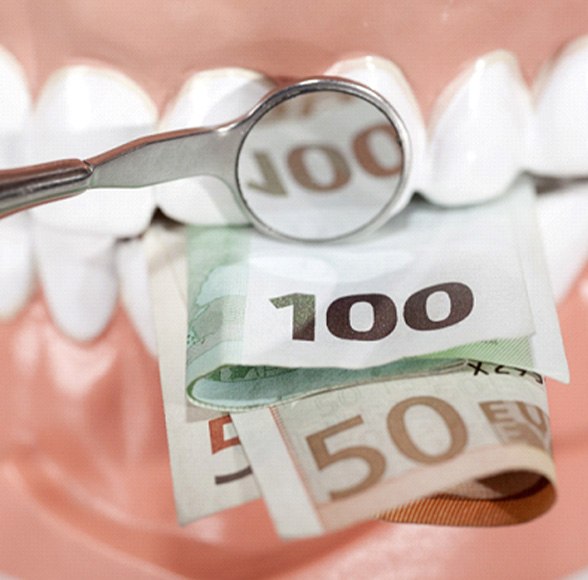 Navigating the realm of cosmetic dentistry can be daunting due to the lack of insurance coverage. Many patients fret about costs, but fear not: our practice understands your concerns. We're here to guide you, tailoring options to fit your budget. With various services at different price points, investing in your confidence is truly invaluable.
You're also in luck: we're currently running several specials featuring discounts on some of our most popular cosmetic treatments, meaning that your dream smile is now more affordable than ever!
What Cosmetic Dental Service is Right for Me?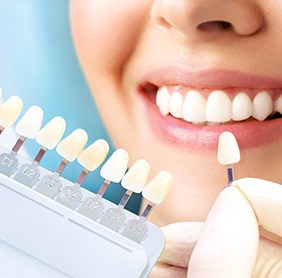 Embarking on a journey towards a radiant smile involves understanding the diverse costs associated with cosmetic dentistry. Direct bonding offers an economical solution, perfect for minor changes and flaw cover-ups, although its durability is limited. Teeth whitening, a moderately priced choice, swiftly brightens smiles, but doesn't alter tooth shape or position. Veneers, a pricier alternative, are a long-lasting transformation tool, addressing multiple aspects simultaneously, saving time and effort. Braces or Invisalign, though substantial in cost and time, are pivotal for significant dental misalignments, enhancing both aesthetics and health. For the most comprehensive and convenient transformation, a smile makeover combines varied services. While it's the costliest, it ensures the exact results you desire, making it the ultimate investment in your confidence and self-assurance.
Cosmetic Dentistry Can Be An Investment Worth Making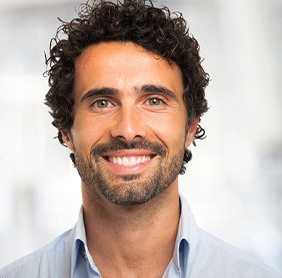 Cosmetic dentistry isn't just a financial commitment; it's an investment yielding lifelong dividends. Beyond the dazzling smiles, it sparks profound boosts in confidence and self-esteem. For those grappling with self-consciousness, this transformation translates to improved relationships, vibrant social lives, enhanced professional achievements, and an overall better quality of life. The initial cost pales in comparison to the enduring benefits, making cosmetic dentistry a priceless investment in self-assurance and the gateway to a brighter, more fulfilling future.
How to Make Cosmetic Dentistry Affordable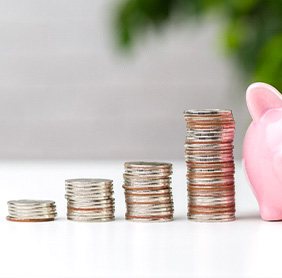 Even though insurance won't pay for cosmetic care, we work hard to make our dentistry affordable for our patients. As was mentioned earlier, we're currently offering discounts on Invisalign, teeth whitening, and Botox services. We also offer an in-house membership plan to our patients where, for a flat fee, you can get discounts on many of the services that we offer. Think of it like insurance just for our practice, without a deductible or a yearly maximum.
Finally, we often work with CareCredit for financing. It works like a credit card for health care that allows you to pay for care in monthly installments, often with no interest.
With all of the tools available to you, you should have plenty of opportunities to get life-changing cosmetic care and make a difference in your smile!
Cosmetic Dentistry FAQs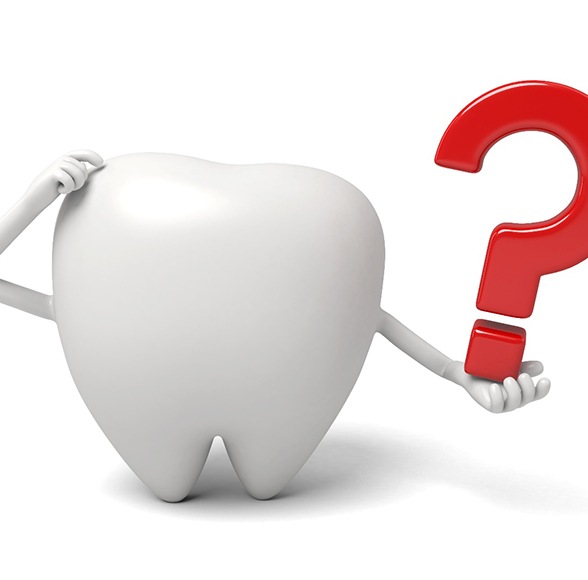 Cosmetic dentistry encompasses many different treatments, each of which has a unique role to play in keeping your smile in perfect condition. That means that there's likely a treatment available to you that could repair just about any kind of damage your smile may have endured, but it also means that understanding everything that cosmetic dentistry has to offer can be a tall order.
It's natural to have questions if you're interested in treatment, and we'll be happy to answer them for you. Here are answers to some of the ones that we get most often.
How Do I Know If I Need Cosmetic Dentistry?
One of the nice things about cosmetic dentistry is that plenty of the treatments involved are quick, easy, and non-invasive. For that reason, just about anyone who has a problem with their smile could probably benefit from some kind of cosmetic dentistry.
If you have chips or cracks in your smile, dental bonding could restore your teeth to perfection within a single appointment. Veneers and dental crowns can also work wonders, fixing these and other problems with the shape of your teeth.
If you're unhappy with the color of your smile, professional teeth whitening can make them up to eight shades whiter. This is especially impactful for older patients who may have started to see their teeth change color over the years.
Does Cosmetic Dentistry Hurt?
As with any procedure, some patients are driven away from cosmetic dentistry by concerns about discomfort. Thankfully, there really isn't all that much to worry about when it comes to cosmetic dentistry.
Most cosmetic treatments are easy and completely painless. Many, like direct bonding and teeth whitening, don't even require anesthetic. In the case of more invasive treatments, like veneers, we'll numb your mouth completely before beginning the treatment.
The most you're likely to experience is a little bit of sensitivity for a couple of days after the treatment, but this can be managed easily with over-the-counter pain medicine.
What Is the Difference Between a Dentist and a Cosmetic Dentist?
Technically, cosmetic dentists aren't specialists in the way that, say, periodontists and orthodontists are. There isn't a specific degree or qualification that distinguishes them from general dentists.
If you're looking for a dentist specifically for cosmetic purposes, you should see if they have paid any special attention to aesthetic treatment in their continuing education. For example, Dr. Kassem has received training from the American Academy of Esthetic Dentistry, which has both provided him with greater clinical knowledge and refined his eye for facial aesthetics.
These are the sorts of qualifications that distinguish "cosmetic dentists" from other dentists who lack this skillset.
Is Cosmetic Dentistry Covered by Insurance?
Typically, cosmetic dentistry is considered by dental insurance companies to be purely elective. As a consequence, it usually isn't covered by most dental plans. However, there are some exceptions if the aesthetic treatment also has health benefits, like in the case of dental crowns.
If you're interested in straightening your teeth, you may also be able to find some level of coverage for orthodontic care, though again this is not guaranteed. Once we devise a treatment plan with you, we'll be able to talk to your insurance company in order to help you maximize your benefits.