Family Dentistry – Williamstown, NJ
Comprehensive Care For
All Of Your Loved Ones
As a parent, it's your job to make sure that all of your loved ones get the high-quality dental care they need. That can be difficult if you're having to travel all across town to ensure that your children get engaging and fun preventive care and your grandparents receive advanced tooth replacement treatments. Instead, wouldn't it be easier to just get all of that done under one roof? At iSmile Dental Arts, we offer comprehensive family dentistry for Williamston, NJ residents, so you can condense your busy routine and schedule your family's appointments all with the same dental professional, Dr. Kassem.
The Benefits of Seeing a Family Dentist
It shouldn't come as a surprise that your little one may have varying dental needs compared to your own. While older patients may be primarily concerned with gum disease treatment or tooth replacement, little ones are just beginning to learn the basics of brushing and flossing to prevent cavities. Our team is specially trained to accommodate patients of all ages! Some additional benefits that you'll be able to enjoy when you switch to a family dentist include:
Consistent Dental Care: Having your child see the same family dentist at every stage of their oral development will ensure that they get the highest quality of care.
Scheduling Convenience: Family dentists offer services for patients of all ages, which means your teen can have their Invisalign consultation at the same time as your little one gets their checkup and cleaning.
Staff Trained To Help Patients of All Ages Feel Comfortable: Our staff is specially trained to create a welcoming and comfortable for patients of all ages, including children!
Why Do We Focus on Preventive Care?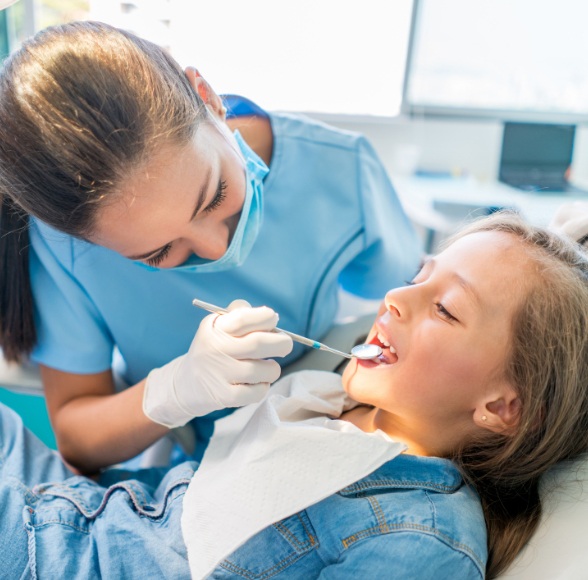 While some of our dental needs change as we age, the basics of prevention stay the same. Dr. Kassem builds all treatment plans on a sturdy foundation of preventive dentistry to keep small oral health problems from having a chance to progress. Patients of all ages should visit the dentist at least twice annually, but people who are at a higher risk of tooth decay or gum disease may need to come in more often.
Children are more vulnerable to cavities than adults, and your kids' dentist in Williamstown, NJ can help prevent cavities with dental sealants and fluoride applications. Both procedures are pain-free and completed within minutes at the end of a routine checkup and cleaning. They are often covered under dental insurance.
Learn About Preventive Dentistry
Affordable Dental Care & In-House Savings Plans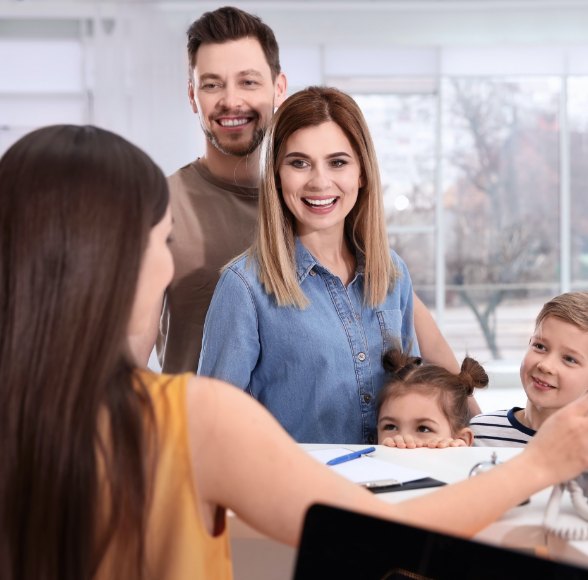 As a family dental office, we want to help our patients get the most out of their financial investment. That's why we are an in-network provider for countless PPO insurance plans and even offer in-house dental savings plans for our patients who don't have insurance. These are great for families and include two dental checkups and cleanings a year, one emergency visit, and a 20 percent off discount. That way, you won't have to deal with the hassle of insurance claims, treatment restrictions, and age limitations. If you have any questions, don't hesitate to contact our dental office and ask!