Preventive Dentistry – Williamstown, NJ
Long-Term Oral Health
Starts with Prevention
Helping you achieve optimal oral health is very important to Dr. Wael Kassem and the rest of our team, but so is helping you maintain it. After all, it's much better for your smile, your budget, and your schedule if we can help you prevent problems before they begin. That's why patients can find several preventive dentistry in Williamstown, NJ at iSmile Dental Arts, including thorough evaluations, in-depth cleanings, and other helpful measures meant to protect and strengthen your teeth and gums.
Why Choose iSmile Dental Arts
for Preventive Dentistry?
Highly Experienced and Caring Dentist
Modern Technology in a Relaxing Dental Office
Accepts Most Insurances and Flexible Financing Options
Dental Checkups & Teeth Cleanings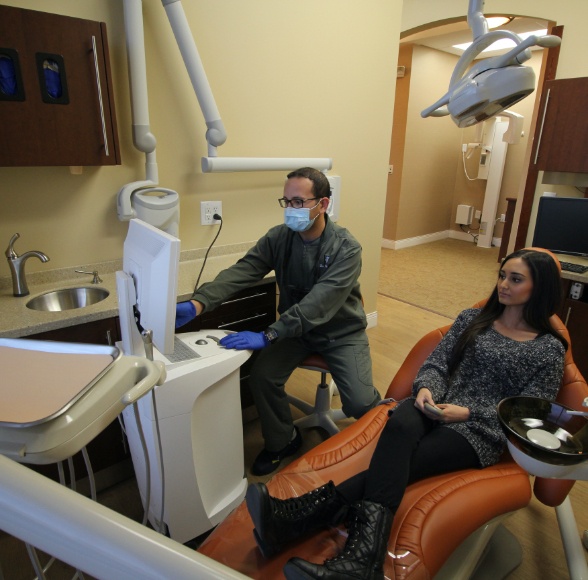 Dr. Kassem recommends that patients attend at least two check-ups and cleanings a year, or one every six months. Even those who are diligent with oral hygiene at home can miss certain areas or fall victim to more chronic problems that require expert attention. During these crucial visits, our Williamstown team can diagnose all of these issues and more.
Our evaluations are as thorough as possible, involving the surfaces of each tooth, the gums, the jaw, the bite, and more. Digital X-rays will be taken so that we can view inner structures that aren't visible to the naked eye; they're instantly visible on a nearby monitor and expose patients to up to 90% less radiation than traditional machines. Additionally, we recommend that adults undergo an oral cancer screening so that we can locate abnormal cells in the mouth as soon as possible.
Your hygiene appointment with one of our trusted team members, meanwhile, will involve the removal of hard deposits from your teeth. Also known as tartar or calculus, they form due to the plaque (bacteria) build-up on the teeth, and once in place, they can't be moved with regular brushing and flossing. Thankfully, our team can wash them away and leave your smile feeling fresh and polished.
Learn About Checkups & Cleanings
Oral Cancer Screening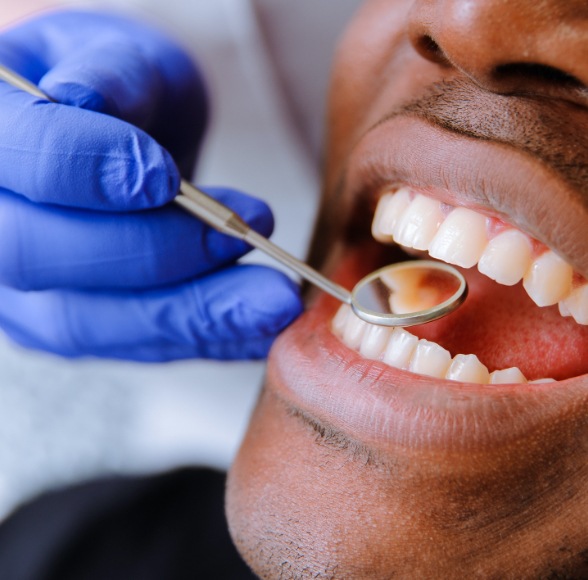 Dr. Kassem is not only looking for cavities and gum disease during your routine exams. He also stays on the lookout for early signs of oral cancer, a condition that is much easier to treat when found in the beginning stages of development. Not only are these exams quick and painless, but they could end up saving your life. This just proves why routine checkups are essential to your long-term oral and overall health.
Learn About Oral Cancer Screening
Fluoride Treatment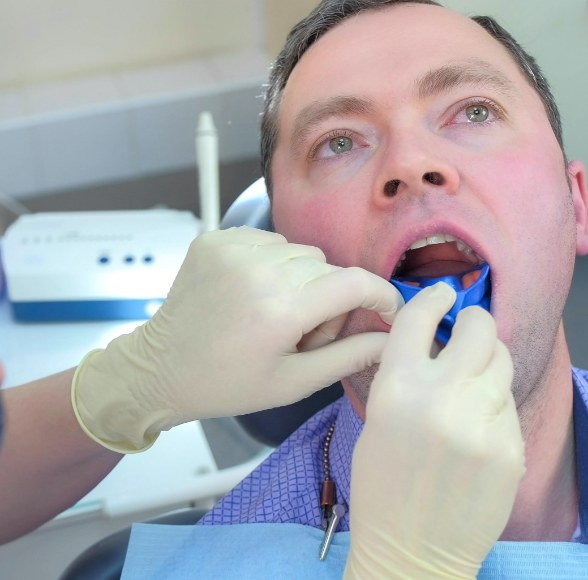 Fluoride is found not just in the oral care products we recommend, but many foods and public drinking water sources. This is because it's proven to protect and strengthen teeth, reducing the risk of tooth decay. With that said, receiving routine professional fluoride applications with your checkups ensures your enamel is even more protected in between dental cleanings. Kee in mind the fluoride used in these treatments is substantially more powerful than what you'll find in over-the-counter oral care products. Plus, treatment only takes a few minutes to complete!
Dental Sealants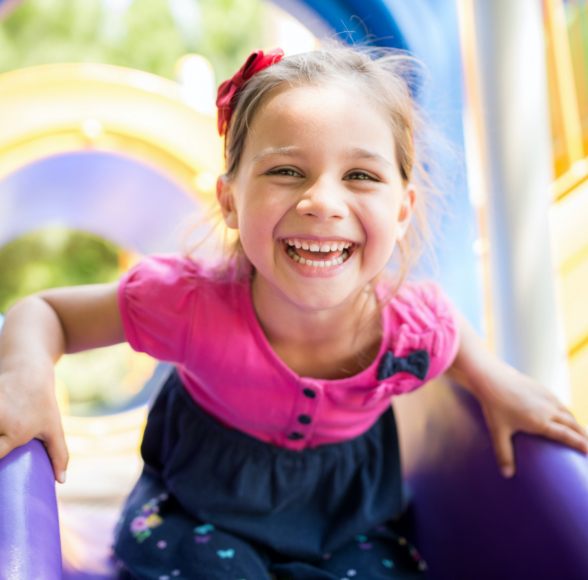 There are deep pits and grooves in your back molars that can trap bacteria and food particles very easily, and while adults have typically learned how to care for these tricky areas, younger patients may struggle. With the help of dental sealants, Dr. Kassem can provide certain teeth with an extra layer of protection that minimizes the risk of cavities. We simply paint a tough, plastic material over the top of the tooth and allow it to "seal" the area. Treatment takes only a few minutes, and sealants can last for years.
Nightguards for Teeth Grinding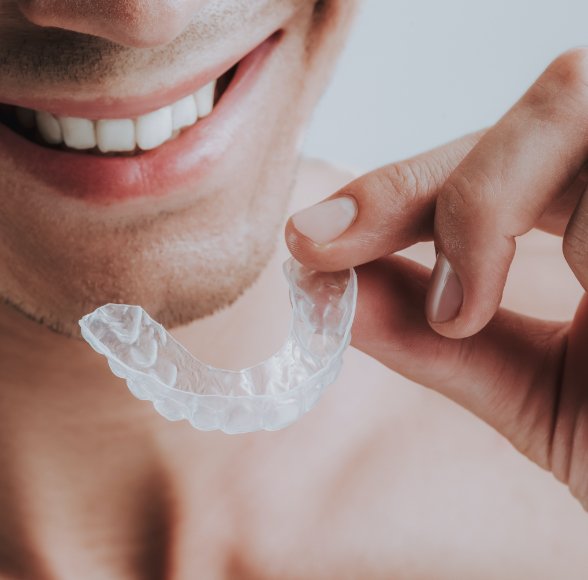 If headaches, facial pain, or teeth that look strangely worn down are common parts of your morning routine, you may be suffering from bruxism, also known as teeth grinding. This common habit typically affects patients while they're sleeping, making it near-impossible for them to stop on their own. Thankfully, Dr. Kassem offers personalized oral appliances known as nightguards. By wearing a nightguard, patients can slightly reposition their jaw or provide teeth with a barrier that protects them from harm, allowing you to sleep comfortably throughout the night.
Sportsguards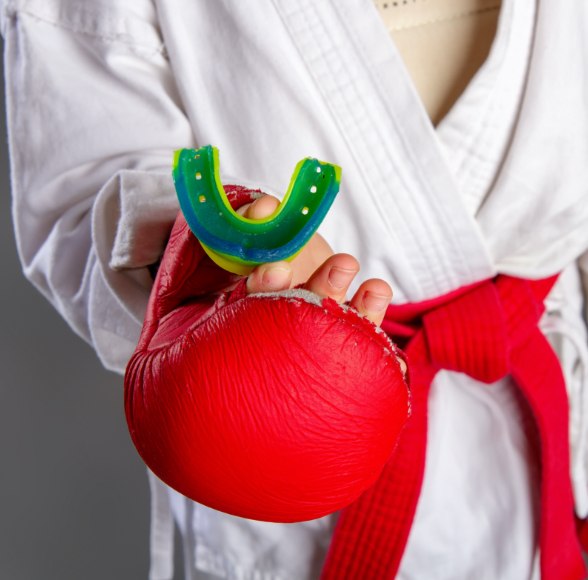 Do you or your child play a sport that involves possible contact with other players or a hard surface? We recommend wearing a customized sportsguard. This oral appliance fits comfortably over your smile, protecting it from damage and allowing you to participate with complete confidence.