Replace Missing Teeth – Williamstown, NJ
We Make Your Smile Complete
Tooth loss affects millions of Americans every day, especially those over the age of 65. But just because you're missing one or more teeth does not mean you have to settle for an incomplete smile. Dr. Kassem is happy to work with you directly in creating a treatment plan that addresses your tooth loss, no matter how severe it may be. Whether you choose traditional solutions like dental bridges and dentures or opt for modern dental implants to replace missing teeth in Williamstown, NJ, make iSmile Dental Arts your next destination!
Why Choose iSmile Dental Arts
for Tooth Replacement?
Natural-Looking, Reliable Dental Bridges Available
Quick and Affordable Full and Partial Dentures
Modern Dental Implants Placed and Restored In-House
Dental Bridges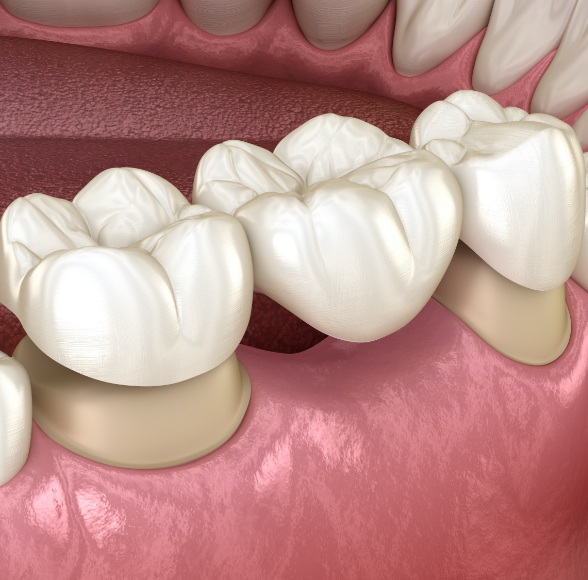 Dental bridges consist of a series of dental crowns that have been fused together in order to fill gaps in your smile. Whether you're missing individual teeth or multiple consecutive teeth, dental bridges can replace them to ensure you can eat your favorite foods with confidence. Additionally, we can prevent neighboring teeth from shifting out of place as a result of dental drift and give you the confidence to show your smile again.
Dentures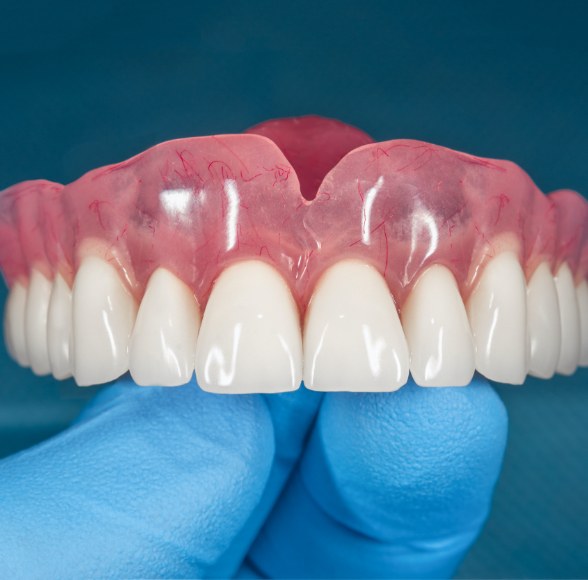 When you have most or all of your teeth missing, either as a result of age or due to dental disease, completing even the most basic tasks can be tedious and time-consuming. With a dedicated denture that's been customized to fit your mouth exactly, you can expand your diet, flash your smile, and enhance your overall quality of life. Our dental office provides full dentures as well as partial dentures for patients with remaining healthy teeth.
Dental Implants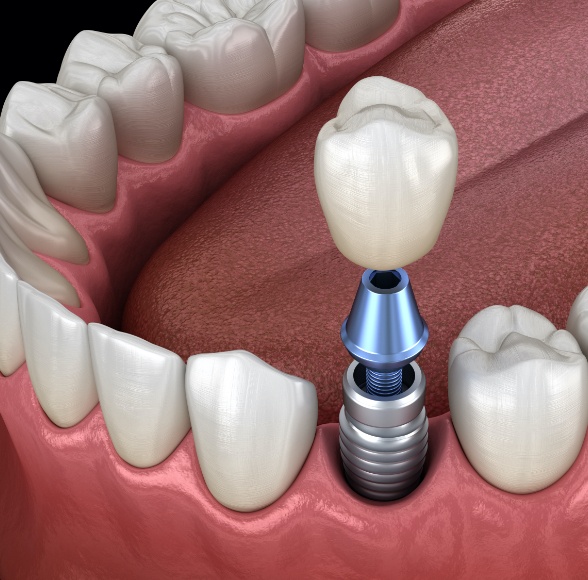 The moment a tooth is extracted, the root that held it in place is removed right alongside the visible crown portion of the tooth as well. Dental implants use a prosthetic root (usually made from titanium) and a dedicated restoration (which could be a crown, bridge, or denture) to replace teeth. Since they are the only treatment that replaces the root, they deliver better longevity and functionality than traditional tooth replacements.