Meet Our Friendly Dental Team – Williamstown, NJ
Get to Know Our Caring Team
Dr. Kassem is always the first person to compliment his team's dedication and passion for caring for their patients. Without our experienced and friendly team, our dental office wouldn't be the same. They always make themselves available to explain treatments and answer questions for patients to help them feel more comfortable with the care that they're receiving, and they love getting to know everyone who enters through their dental office doors. You can learn a little more about the friendly faces you'll see around our dental office below.
Vernyce, Office Manager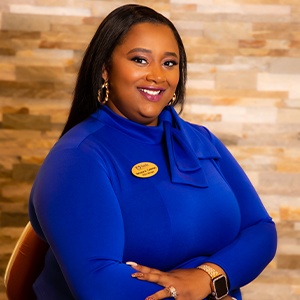 Vernyce has been working in the dental world for nearly a full decade now, and she loves helping our patients achieve their goals! Originally from Camden, she studied at Rowan College of Burlington County.
Vernyce just married Vincent, the love of her life, on April 9th, 2021. She also has a son, a daughter, and five "bonus" children, all of whom she loves very much. When she isn't busy at work, her favorite hobbies include attending church, singing, learning new things, relaxing on the weekends with family, and being near any body of water. Fall is her favorite season, and orange is her favorite color. Here's something you may not know about her: she taught herself how to speak Spanish and is fluent!
Julissa, Treatment Coordinator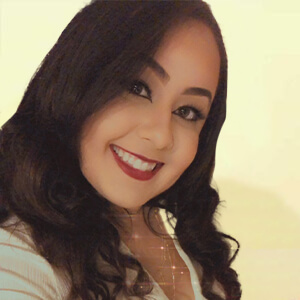 Julissa's dental career covers 5+ years so far. She really enjoys being able to work with all kinds of people here at iSmile, and she always goes the extra mile to help patients feel genuinely comfortable in the treatment chair.
At home, Julissa has a family of five that includes a dog and a baby on the way! In her free time, you can usually find her listening to music or hanging with her family outdoors. She's passionate about dogs and hopes to rescue more pups in the future. She also LOVES the summer, which reminds her of the years she spent living in Puerto Rico.
Ariel, Dental Hygienist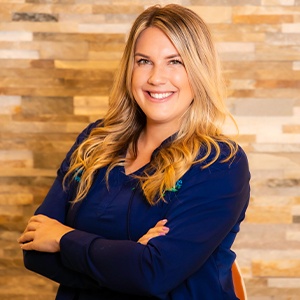 Ariel studied dental hygiene at Camden County College, and she's been working in the field for over seven years now. What she likes most about her position is getting to hang out with such awesome coworkers each day. She also always looks forward to pulling the occasional prank on them!
A Pine Hill native, Ariel has a small family that consists of her parents, her older sister, and her dog. Some of her favorite hobbies include hiking, traveling, visiting local wineries/breweries, and going out dancing with friends. Anything Halloween-related is her absolute FAVORITE.
Phyllis, Dental Hygienist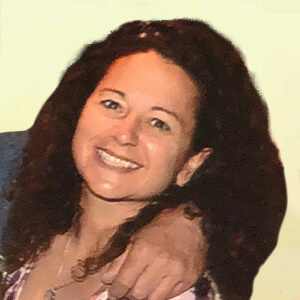 Phyllis has been working in dentistry for almost three full decades! She is originally from Philadelphia and studied dental hygiene at the Community College of Philadelphia. What she enjoys most about her position is getting to know her patients over time while also providing them with the tools for optimal oral healthcare.
Phyllis has been married for over 20 years, and she has three children. Outside of work, you can typically find her reading, swimming, and playing games. Poker, pickleball, farkle, and corn hole are among her favorites.
Nicole, Dental Hygienist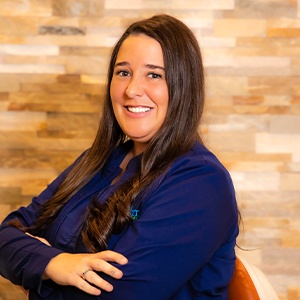 Nicole has been a member of our dental team for over five years now, and she really enjoys being able to connect with patients both on a professional and personal level. She actually grew up five minutes down the road from the dental office in Erial. As for education, she studied dental hygiene at Camden County College. In addition to her hygiene duties, she also assists Dr. Kassem chairside and really enjoys being cross trained as it keeps her on her toes.
At home, Nicole and her husband have one young daughter and another coming soon in January of 2022! Some of her favorite hobbies include hanging out with friends and family, taking trips down the shore on the weekends, and having "family movie nights" in their living room on Fridays.
Desiree, Dental Hygienist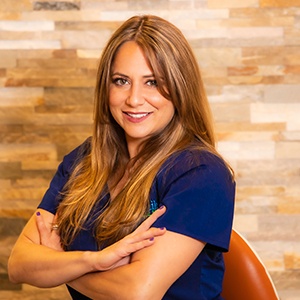 Desiree feels very proud to work with such a wonderful dentist and team members here at iSmile Dental Arts! Before she became a RDH for humans, she actually worked in the veterinary field, and her specialty was dental hygiene for dogs and cats. Just in case you're curious – animal mouths are NOT cleaner than human mouths.
Desiree currently lives with her husband and their doggie. When the weather is nice, they like to seek out new and different places to take their pooch hiking – but in the end, they still always enjoy the walks much more than he does.
Meagan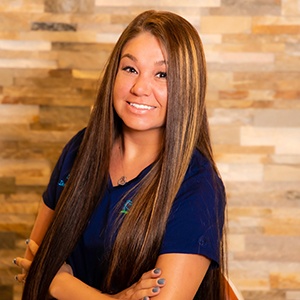 Bio Coming Soon!
Mariam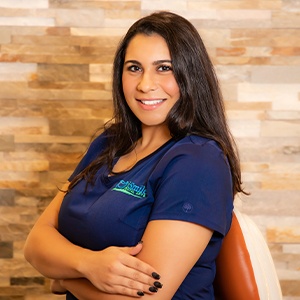 Bio Coming Soon!