Root Canal Therapy – Williamstown, NJ
Give Your Tooth Another Chance
When structural damage or decay is so severe that bacteria are able to reach the inner chamber of the tooth, patients can find themselves faced with the threat of extraction. Thankfully, Dr. Wael Kassem offers a much better alternative: root canal therapy. While the words "root canal" may send a chill through your heart, the truth is that with today's advanced tools and anesthetic, the procedure is no more uncomfortable than getting a common filling. Better yet, our modern dental office space offers all the amenities you need to feel comfortable and at ease while we work on your tooth. Once your root canal therapy in Williamstown, NJ is over, you'll still be able to enjoy your complete, beautiful smile!
Why Choose iSmile Dental Arts for Root Canal Therapy?
Highly Experienced Dentist Performing Care
Same-Day Dental Crowns Available
Accepts Most Dental Insurance Plans
Do I Need Root Canal Therapy?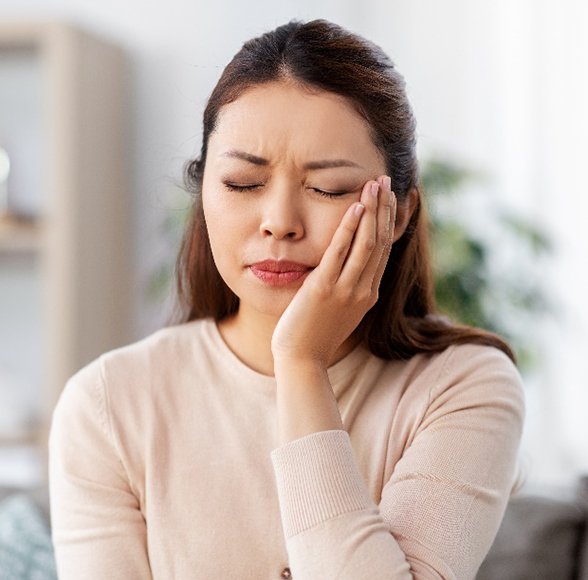 Some common signs that you may need root canal therapy include:
Significant discoloration of a tooth
Irritated or especially tender gums
Heightened sensitivity to temperature
Dental pain that occurs when applying any kind of pressure to a certain tooth
However, it's important for patients to remember that in many cases, tell-tale symptoms may be unnoticeable to an untrained eye. That's why we strongly recommend that you attend regular checkups here at iSmile Dental Arts. If it's been more than six months since your last visit or you'd like to schedule your first appointment, contact our Williamstown, NJ dental office!
The Root Canal Process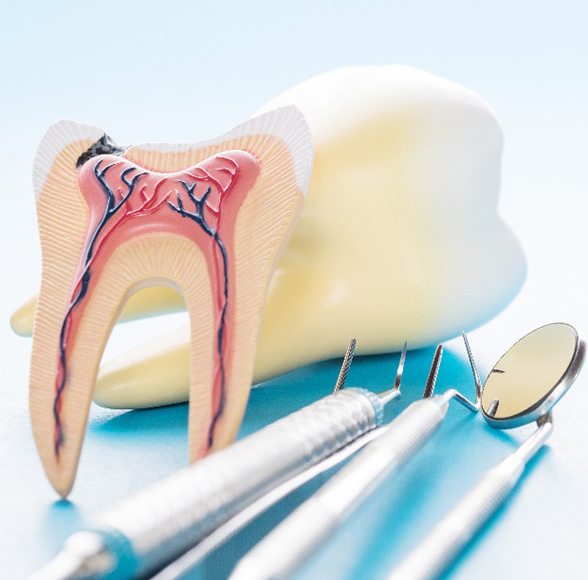 Whether we determine you need root canal therapy at your routine checkup or an emergency dental visit, the treatment process always starts by numbing your mouth. If you're anxious, we can also provide you with nitrous oxide sedation. That way, you stay calm and comfortable throughout your time in the treatment chair.
Once we confirm you are ready to begin, Dr. Kassem will start the procedure. First, he will carefully access the inside of the affected tooth, removing diseased pulp and bacteria in the process. Then, we will replace it with a biocompatible substance and seal the area thoroughly to prevent future infection. In most cases, a customized dental crown will also be needed so that the structure of the tooth is seamlessly restored.
The Benefits of Getting a Root Canal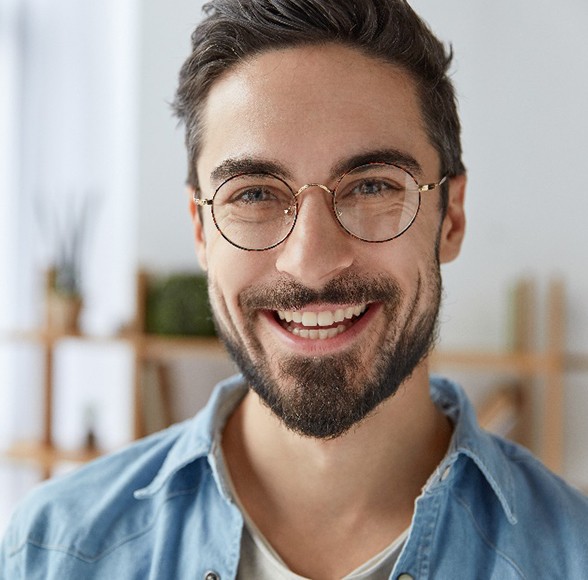 Although the reputation is somewhat scary, the reality of root canal therapy is much more pleasant. In fact, it's actually good news; it means your tooth can be saved. Furthermore, root canal therapy has a very high rate of success, and many treated teeth go on to last for the rest of the patient's life, as long as they're cared for with diligent checkups and oral hygiene. Plus, the restorations used are so lifelike that you may even have a hard time telling which tooth was treated!