Invisalign Clear Braces – Williamstown, NJ
Seamlessly Correcting
Your Smile Alignment
If you need to straighten crooked teeth, close large gaps in your smile, or properly align your bite, the iSmile Dental Arts team is here to help. When patients think about straightening their teeth, they often believe that the only option is to invest 18 to 36 months into traditional bracket-and-wire braces. Luckily for our dental patients, we offer a faster, more comfortable, cosmetically superior orthodontic treatment option – Invisalign clear braces in Williamstown, NJ. This plastic aligner treatment method allows patients to shift their teeth into the ideal alignment over the course of just 8 to 18 months, and the whole time you're straightening your teeth all anyone will see is a beautiful smile.
Ready to learn more or start seamlessly correcting your smile alignment? Call our dental office to schedule an orthodontic consultation. We'll evaluate your smile and help you determine whether Invisalign in Williamstown is the right solution to straighten your teeth.
Why Choose iSmile Dental Arts
for Invisalign Clear Braces?
Transparent Materials for Best Esthetics
Easily Removable for Eating Your Favorite Meals
Affordable Financing Options Available
Options for Making Invisalign Affordable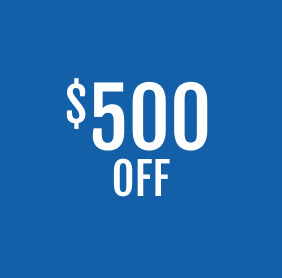 Right now, you can get $500 off of Invisalign with a same-day start as part of one of our new patient specials. You can click the link here to submit an application to take advantage of this offer. Also, if you have no insurance, then you might want to apply for CareCredit financing, which allows you to pay for Invisalign treatment in smaller installments with little, if any, interest attached.
Benefits of Straight Teeth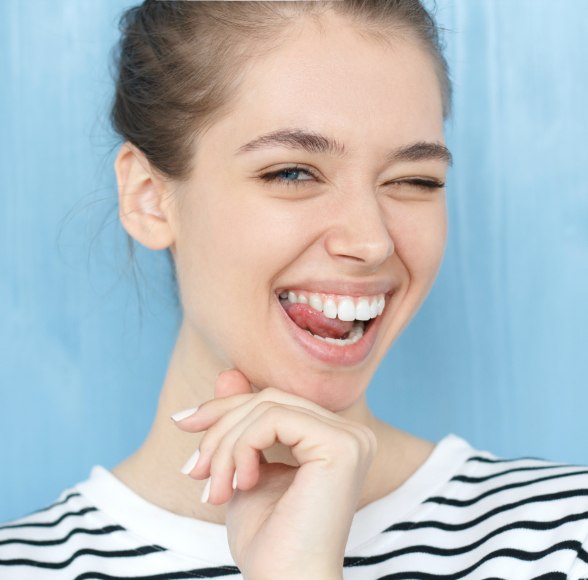 Despite the recommendations of the American Dental Association and countless general dentists, some patients still take the, "If it isn't broken, don't fix it," approach to dental care. For decades, these patients were supported by dental insurance providers who considered orthodontic treatment to be a purely cosmetic, elective service. Today, more patients and dental insurance companies are aware of the necessity of correcting their smile alignment to ensure optimal oral health, and the majority of insurers do provide some coverage for orthodontic treatments, including Invisalign. Some of the many benefits of straightening your smile include:
Reduced risk for dental damage that can occur when smile misalignment places excessive pressure on specific teeth, which can lead to chips, cracks, and excessive dental wear.
Relieved pressure on the temporomandibular joints (TMJ). When these small connective joints are strained, the resultant TMJ dysfunction can lead to jaw movement being difficult or painful, and TMJ dysfunction can even cause complete immobility or lockjaw.
Improved dental health due to easier to clean, properly aligned teeth. Most patients experience significantly fewer cavities following orthodontic treatment, especially those who struggled with crowded and/or overlapping teeth.
Renewed confidence to speak and smile in every personal and professional situation, showing off your beautiful grin.
How Invisalign Works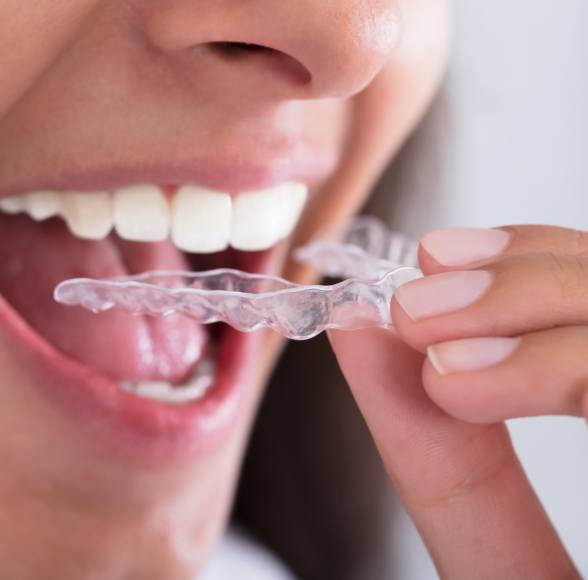 Invisalign is an alignment tray orthodontic system that uses a series of aligners to shift teeth into their ideal positions. Each set of trays represents your smile's position one step closer to the final result. You'll wear each pair of aligners for about two weeks at a time. Then, simply move on to the next set. Every six to eight weeks, you'll need to visit our dental office for a checkup. During these short visits, we simply need to check your progress. We can use this opportunity to make any adjustments necessary to your treatment plan to keep your smile alignment on track. Most patients complete their Invisalign orthodontic plan in just 12 months on average.
Am I Good Candidate for Invisalign?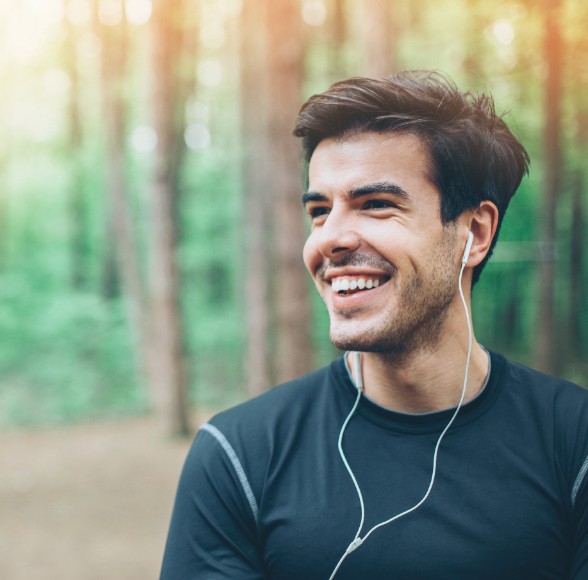 Invisalign is an excellent orthodontic treatment for patients who want to address alignment problems in their smiles. That said, Invisalign is not the perfect treatment for everyone. For example, it may not be able to correct serious bite alignment issues where the entire jaw needs to be moved. In that case, traditional braces, orthodontic headgear, or other procedures may be necessary.
Because the patient is responsible for so much of Invisalign treatment, it may not be a good option for kids and younger teenagers. Invisalign is only effective if the aligners are worn for at least 20-22 hours a day. Younger patients may struggle to remember to wear their trays as often as needed.
For adults and older teenagers who wish to correct mild to moderate orthodontic problems, Invisalign may be a suitable treatment in most cases. It can fix many of the most common dental alignment issues, such as:
Overcrowded Teeth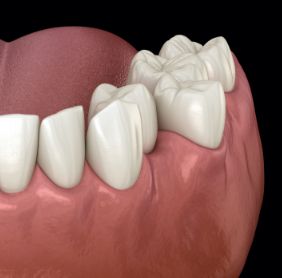 It can be difficult to effectively clean teeth that are too close together. As a result, you may have a higher risk of problems like gum disease and tooth decay. Invisalign can properly line up your teeth, making it easier for you to keep them clean and healthy.
Gapped Teeth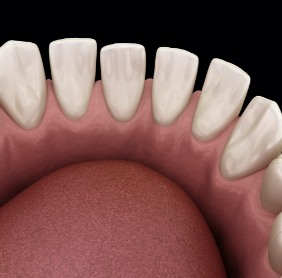 You might feel self-conscious about noticeable gaps between your teeth, but they're more than just an aesthetic issue. Bits of food can get trapped in these spaces, attracting bacteria that cause bad breath, cavities, and more. Invisalign can evenly space out your teeth.
Misaligned Bite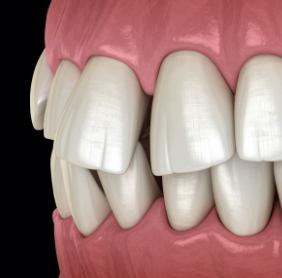 An uneven bite can place stress on your jaw joint, increasing the risk of chronic teeth grinding and jaw clenching. Eventually, this can wear down your tooth enamel, leaving your susceptible to sensitivity or even breakage. Invisalign can fix mild instances of overbite, underbite, crossbite, and open bite.
Invisalign vs. Traditional Braces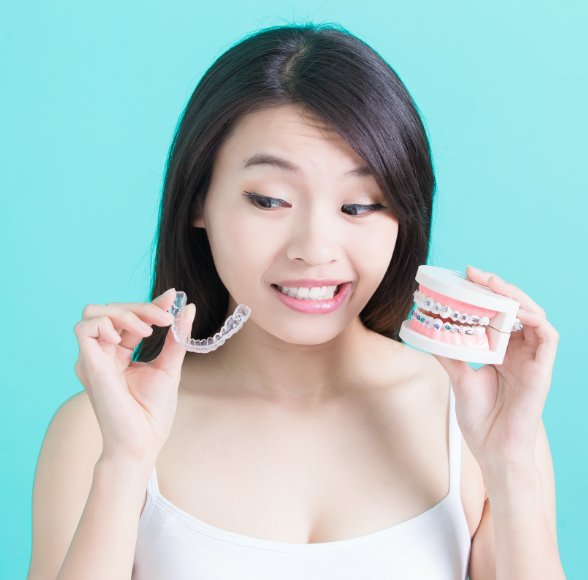 No treatment is right for everyone, and many patients can still benefit from traditional orthodontic treatments. However, as you're considering moving forward with Invisalign treatment, you should keep in mind the following advantages of Invisalign clear braces compared with bracket-and-wire orthodontic options:
Speed – Patients will usually complete the entire treatment process in eight to 18 months. The average treatment is just 12 months. Most traditional braces treatment plans take 18 to 36 months. Additionally, Invisalign clear braces require fewer checkups throughout treatment than traditional braces, and the less-frequent appointments in our dental office are also shorter than bracket-and-wire adjustments. That makes Invisalign a great option for patients with busy schedules.
Comfort – Anytime teeth are shifted into new positions, there may be some mild soreness or sensitivity. However, unlike traditional braces that have additional discomfort and irritation caused by the brackets and wires, smooth, plastic aligners will not adversely affect your gums, tongue, lips, or cheeks, making Invisalign much more comfortable. This increased comfort is ideal for patients with sensitive teeth or soft tissue. It is also a great solution for those patients who play wind instruments and may have difficulty maintaining embouchure with bracket-and-wire braces. Athletes can also benefit from using Invisalign trays that can cause less discomfort when wearing a mouthguard during athletic events.
Cosmetic appearance – Throughout your orthodontic treatment, you'll look great. The aligners are completely clear, so all anyone will notice is your smile. You can also remove your aligners for short periods of time if you want to ensure a flawless look.
Allergies – Many patients have metal allergies or sensitivities that make metal bracket-and-wire orthodontic treatment uncomfortable and even dangerous to health. Plastic alignment trays remove this potential concern completely.
Convenience – Because you can simply remove your aligners during meals and while brushing and flossing, there's no need to change your diet or oral hygiene routine during Invisalign orthodontics.
After Invisalign Treatment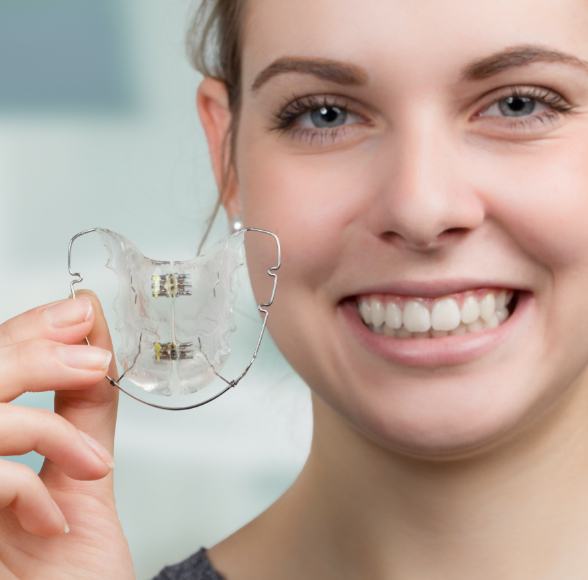 Following your Invisalign treatment plan, you will need to wear a retainer, usually for at least a year. In the past, Invisalign patients had to wear the traditional metal and plastic retainers that are associated with bracket and wire braces. Today, we are often able to provide clear, plastic retainers that look just like your Invisalign trays. When your teeth are shifted into a new position, the supportive bone and soft tissue need time to reattach to the tooth's root system to hold your smile in its new alignment. The retainer holds your smile in its ideal position while the supportive alveolar bone and gum tissue fuse with the roots of teeth.
In addition to using retainers to maintain your results, we'll partner with you to ensure you're caring for your smile properly at home and using the right oral hygiene products for your unique needs. During your six-month dental checkups, we'll help you with all of your oral health care needs to keep your properly aligned smile looking great and functioning perfectly. Please don't hesitate to call us if you have any concerns following your Invisalign treatment.
Understanding the Cost of Invisalign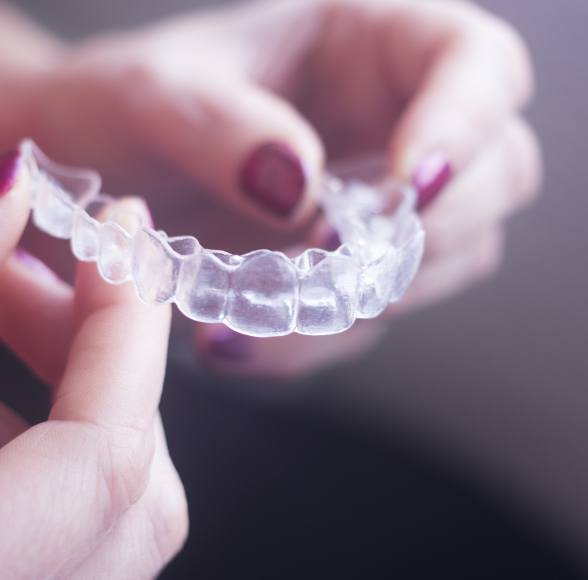 Planning an Invisalign treatment takes a lot of thought and care. One aspect that will definitely require careful consideration is the final cost of the treatment. There are a number of variables that can affect the amount you'll end up paying for your clear aligners in the end, and we'll only be able to provide a reliable estimate once we've carefully considered all of these factors. Use the short guide below to learn more about the basics of paying for Invisalign.
Factors that Affect the Cost of Invisalign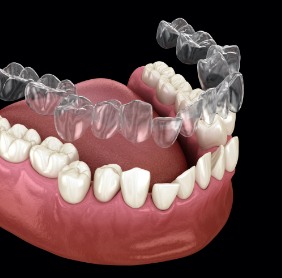 Invisalign is a process that involves multiple clear aligners. So naturally, the final cost will depend on how many aligners you need. In order to figure out that number, we'll first need to determine:
How complex the treatment is. A single gap between the front teeth will be easier to correct than severe crowding.
How long the treatment will take. Longer Invisalign treatments require more aligners, which naturally means they cost more in the end.
Whether there are any complications during the procedure. If you don't wear your aligners for the requisite amount of time each day, the treatment will take longer than expected, and the price will go up as a consequence.
Invisalign vs. DIY Aligners: Which Costs More?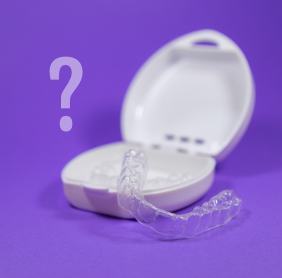 On average, DIY Aligners do cost less than Invisalign – but the lower price may not be worth the tradeoff. Because DIY Aligners are a "do it yourself" type treatment, there is very little in the way of professional oversight, and that means problems might not be caught until it's far too late. The whole process is prone to errors that could result in severe orthodontic issues that will likely require you to see a professional in-person, thus defeating the purpose. With Invisalign, you'll have someone you trust to make sure that the Invisalign aligners are made properly the first time and keep the treatment process running smoothly.
Does Dental Insurance Cover Invisalign?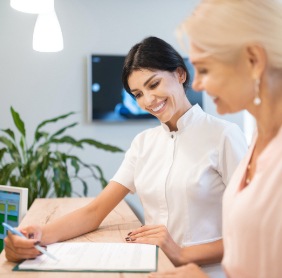 It depends on which insurance carrier you have. Some plans will include Invisalign with their orthodontic coverage while others will exclude it, and some won't pay for orthodontic treatment at all. You should call your dental insurance company to see what their policy on Invisalign is. Our team can help explain anything that you don't understand and file the necessary paperwork for you. An FSA account can also be used to cover the cost.
Invisalign Frequently Asked Questions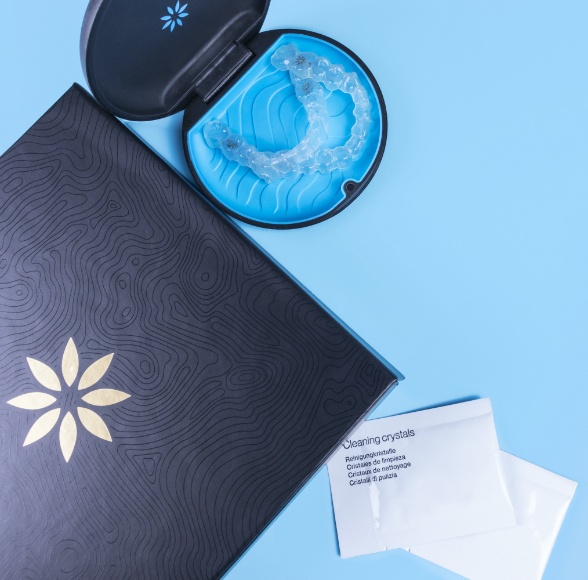 Do you still have questions about what life with Invisalign is going to be like? To make sure that you're making the best decision for yourself, we've answered some common questions that we receive from our patients below.
Does it hurt to wear Invisalign clear aligners?
Many patients are hesitant to get orthodontic treatment because they worry that it will be unbearably uncomfortable. While that may be the truth with metal traditional braces, it's certainly not the case when you get Invisalign clear braces. Each set of aligners is made from a smooth, plastic material that's customized to fit the shape of your unique dental structure. Because of the materials your trays are made from, you won't have to worry about having your lips and gums scratched by metal or needing to carry orthodontic wax on you at all times just to stay comfortable. The only times that our patients typically experience slight discomfort is when they advance to their next set of aligners. To help avoid this, we recommend switching them before you go to bed so that you sleep through a majority of the adjustment period.
How much does Invisalign treatment cost?
Invisalign treatment is customized to fit each unique patient's needs, which is why there's no singular cost for the procedure. To learn the price of your treatment, you'll need to visit our dental office for an initial consultation. Based on our findings, we'll be able to let you know how many aligners you'll need to fix your orthodontic problems and how long your treatment timeline will be. Our team is also happy to discuss insurance coverage and financial plans with you once we're able to calculate the price of your treatment.
How long does it take to get a straighter smile with Invisalign?
Because each treatment timeline is customized for each unique patient's needs, the only way to find out how long you'll be undergoing Invisalign treatment for is to schedule an initial consultation so we can examine the severity of your orthodontic problems. The average treatment time for this procedure is typically between eight and 14 months, which is faster than traditional braces.
Is it difficult to maintain your dental health with Invisalign?
Patients who have braces often suffer from oral health problems such as cavities because it's so difficult to clean between all of the wires and brackets in their mouths. With Invisalign, all you need to do to maintain great oral hygiene is remove your aligners and brush, floss, and rinse your mouth. You'll also need to clean your trays daily to prevent food debris and plaque from becoming trapped between your aligners and teeth. To do this, you can follow some of these basic tips:
Soak your aligners in a 50/50 solution of water and vinegar for about 15 minutes to sanitize them.
Brush your aligners using a soft-bristled toothbrush and clear antibacterial soap daily.
Rinse your aligners before you put them back in your mouth.
Take your trays out before you eat or drink anything besides water.