Emergency Dentistry – Williamstown, NJ
Toothache? Missing Tooth?
We Can Help
When a dental emergency strikes, you shouldn't hesitate; contact iSmile Dental Arts as soon as possible. A separate emergency phone line is available for patients who need immediate assistance, and Dr. Kassem is happy to help treat walk-in emergencies. We can also advise you over the phone on managing your pain and limiting the damage until you can get to your appointment. Get the urgent care you need to save your smile with emergency dentistry in Williamstown, NJ.
Why Choose iSmile Dental Arts
for Emergency Dentistry?
Gets You Seen As Soon As Possible
Dedicated Emergency Phone Line Available
Walk-In Emergency Visits Accepted
How to Handle Common Dental Emergencies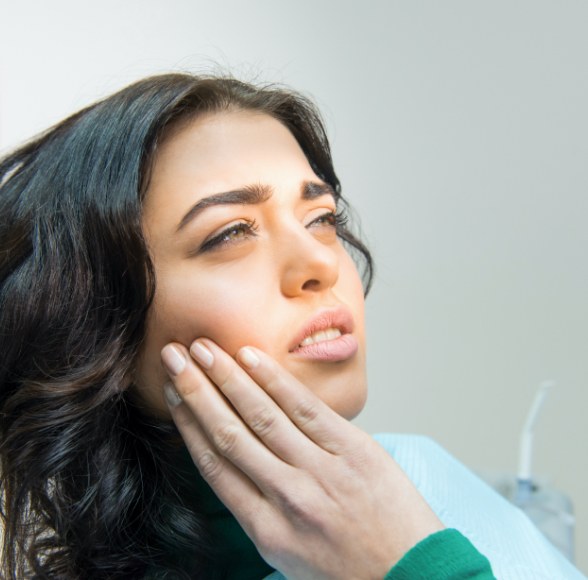 We can help treat all kinds of emergencies, whether they're caused by an infection or a physical accident. In the meantime, here's some first aid advice that will help you keep the situation under control:
Toothaches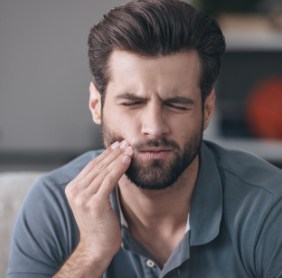 Make sure that the pain isn't coming from something stuck between your teeth by rinsing and flossing thoroughly. If the pain is persistent, call us right away; you may have an infection that needs to be removed via root canal. Don't put aspirin directly on the tooth, or it could damage your gums.
Chipped/Broken Teeth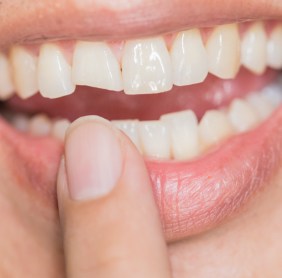 Rinse the area with warm water as soon as you can and collect any large pieces that have broken off. There might be some swelling around the damaged tooth. You can keep it down by holding a cold compress over the area for 15 minutes at a time. The edges of the broken tooth might be sharp; cover it with dental wax or sugarless gum so that it doesn't irritate or cut your cheeks and tongue. We'll repair the tooth if we can, although sometimes an extraction is the only option.
Knocked-Out Tooth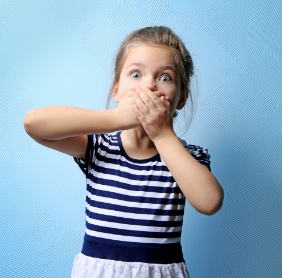 If you still have the tooth, we might be able to replant it, but only if you act quickly. Pick it up by the crown (not the root) and rinse it with cool water. You can try to put it back in its socket. If that doesn't work, preserve it in milk until you can get to our dental office.
Lost Filling/Crown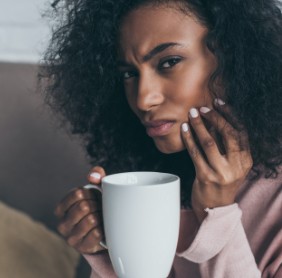 You can use dental wax to protect the exposed tooth; you can try and put the crown back with dental cement. Both of these solutions are only temporary. Until you get to our dental office, keep your tooth clean and avoid chewing with it.
How to Prevent Dental Emergencies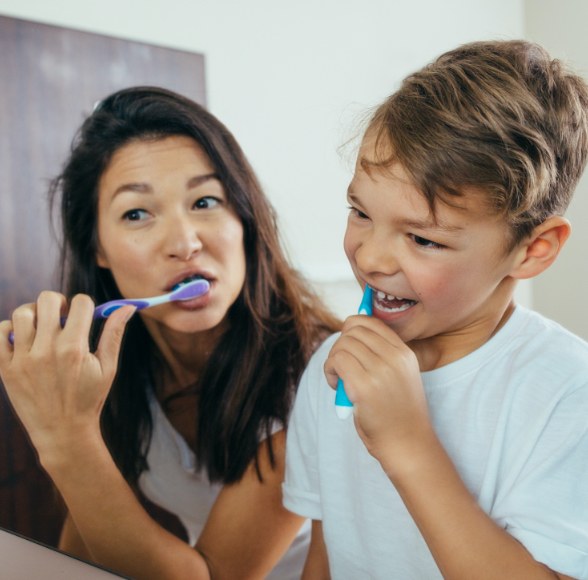 A dental emergency can happen any time, but you can make it easier to avoid them by:
Brushing and flossing at least twice a day. (Use fluoride toothpaste that provides extra cavity protection.)
Wear a mouthguard whenever you're playing sports. You can also get one to protect your teeth from grinding while you sleep.
Don't bite down on really hard foods like ice or peppermints.
Never use your mouth to open packages and avoid chewing on pen tips and other hard objects.
Understanding the Cost of Emergency Dentistry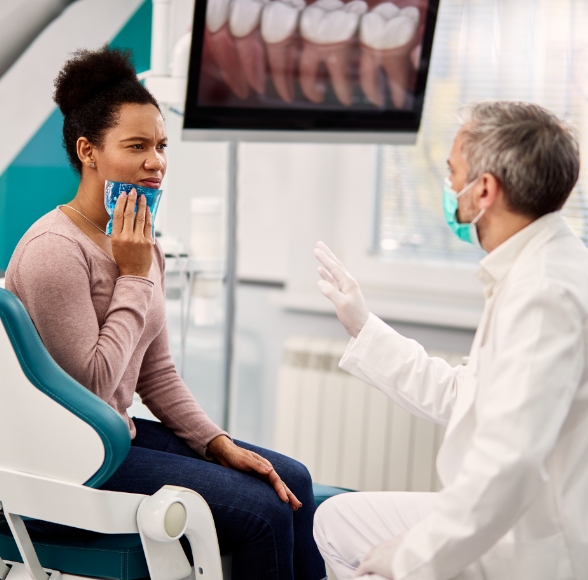 Amid handling a dental injury, whether it's a loose dental crown or a completely knocked-out tooth, it's extremely likely that the only thing that will be on your mind is restoring your smile. It's not until when it comes time to leave that you begin thinking about the cost. Don't worry – while there isn't a flat fee, our team does go above and beyond to provide transparent price estimates and affordable payment options. To learn more, read on!
Every Dental Emergency is Different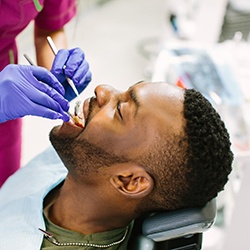 When researching the cost of emergency dentistry in Williamstown, it's important to keep in mind that not every dental injury is the same. While one patient may be struggling with a painful toothache that can be treated with a small filling, the next patient may need to get a tooth entirely replaced after being knocked out. As a result, the appropriate treatment (and the corresponding cost) will vary. The good news is that our team will do our part to make the financial aspect of your care stress-free.
Does Dental Insurance Cover Dental Emergencies?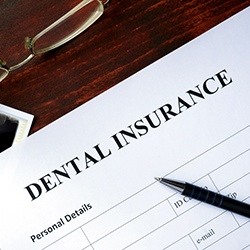 In some cases, yes! Although the fine print on dental plans vary, many providers cover a portion of the cost of restorative treatments, like fillings and dental crowns. Furthermore, some plans include additional benefits, like one free emergency exam annually. So, don't automatically assume that you'll have to pay the entire cost out-of-pocket! Our team is proud to work with many popular providers, including Cigna PPO, Delta Dental of New Jersey, Guardian, MetLife, and many others.
Other Options for Making Dental Emergencies Affordable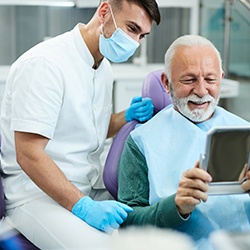 If you don't have dental insurance, don't worry – we have two other affordable options:
In-House Dental Benefits Plan – With one small monthly or yearly fee, you can join our in-house plan and enjoy benefits like 1 complimentary emergency visit and a 20% off discount on other essential treatments. All without the waiting periods, claims forms, and limitations.
Flexible Financing – Don't want to pay the entire lump sum of your treatment upfront? Thanks to flexible financing, you don't have to. Instead, you can space out your payments over the course of several months. Sometimes with little-to-no interest attached!
Taking Care Of Your Smile Can Save You Money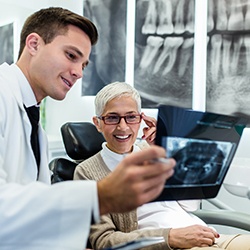 Any discussion about the cost of visiting an emergency dentist in Williamstown would be incomplete without talking about the importance of preventive care. In short, taking care of your teeth properly can significantly reduce your chances of experiencing a dental injury. Therefore, it's of the utmost importance that you:
Brush twice a day
Floss and rinse with mouthwash daily
Get a checkup and cleaning every six months
Refrain from unhealthy dental habits, like smoking and nail-biting
Avoid consuming sugar in excess
Root Canal Therapy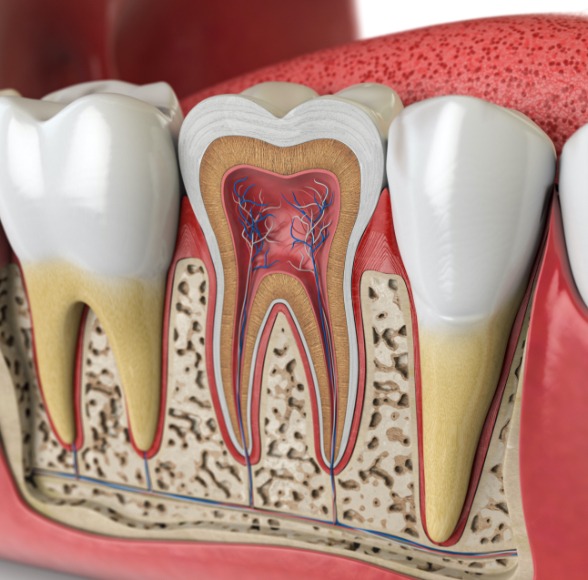 When the pulp of your inner tooth is damaged or decayed, you will likely experience intense pain. In these cases, you may be searching for an emergency dentist in Williamstown who can take care of the problem and alleviate the extreme discomfort. If so, Dr. Kassem can safely and effectively remove the damaged pulp and clear out the nearby canals to give you the relief you need while saving your tooth from extraction. Root canal therapy is a commonly performed procedure that enables patients like yourself to maintain your natural tooth and be free of the pain inflicted on your smile.
Learn About Root Canal Therapy
Tooth Extractions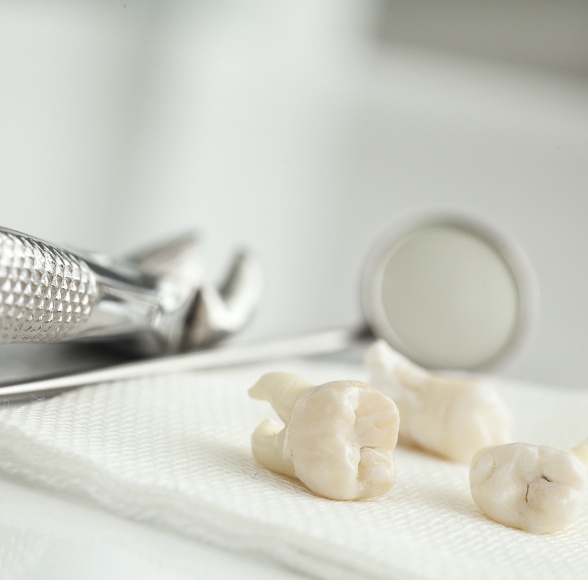 While tooth extractions are widely considered a last resort, there are instances where we believe it is the best option going forward. For example, when a tooth has become severely damaged and cannot be saved, it would be more harmful to not extract it. Furthermore, teeth suffering from severe decay can easily infect nearby teeth without removal. If we believe an extraction is the best option, we'll always explain why in great detail before beginning treatment.
Wisdom Tooth Extractions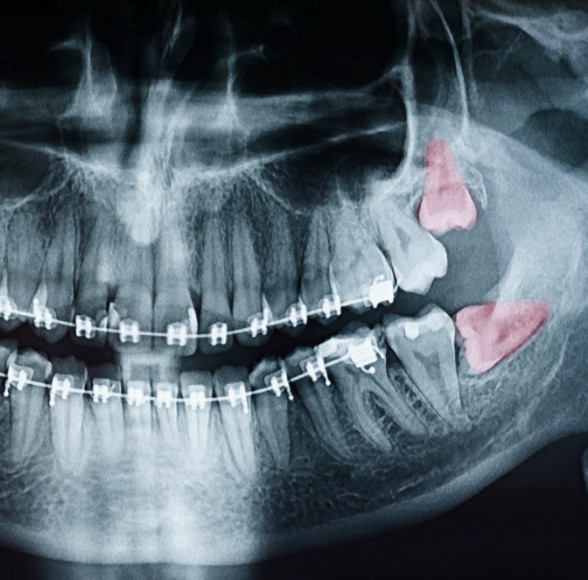 Extraction is never our first choice for treatment, but it can sometimes be necessary to protect the health and beauty of your smile. This is never truer than with wisdom teeth, which emerge later in a person's life and can cause a whole host of potentially damaging problems. Dr. Kassem and the rest of our team will do everything we can to ensure your extraction procedure goes as smoothly and comfortably as possible.
Learn About Wisdom Tooth Extractions
TMJ Therapy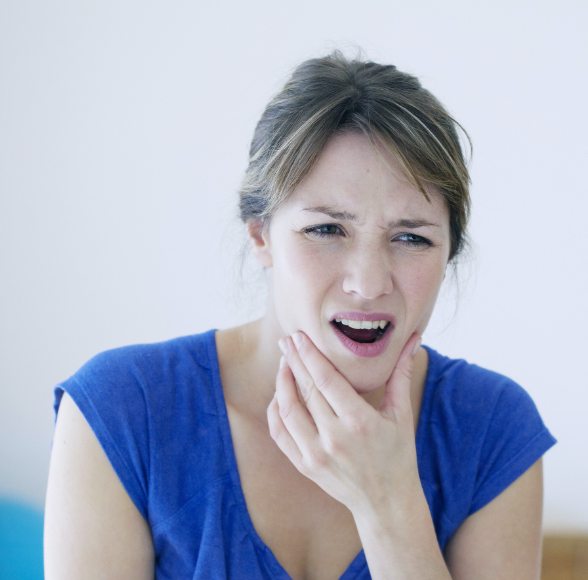 TMJ dysfunction is a common oral condition that impacts the function of the two joints that anchor your bottom jaw to your skull, allowing you to open and close your mouth. When one or both of these joints sustain additional force or tension, it can cause chronic discomfort and other symptoms of TMJ dysfunction, like lock jaw. Dr. Kassem offers BOTOX injections and occlusal adjustments to ease the tension on the joints and provide you with lasting relief.
Emergency Dentistry Frequently Asked Questions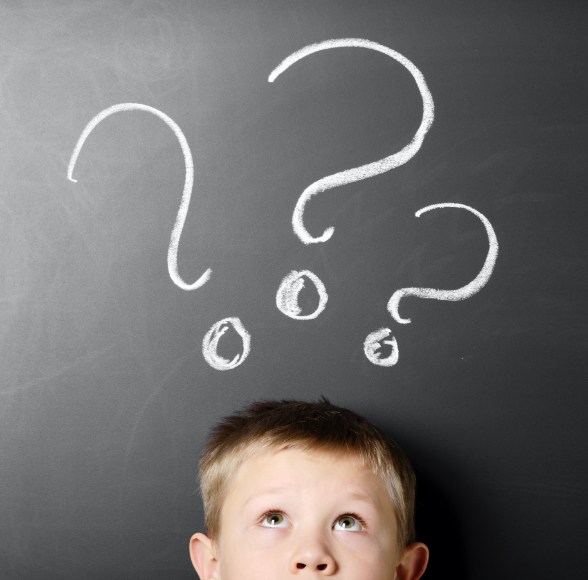 Your Williamstown dentist, Dr. Wael Kassem, wants you to be as prepared as possible in the event that you have to deal with a sudden dental emergency. We are happy to answer any questions about dental emergencies that you may have. Before you contact us, though, make sure to read our emergency dentistry FAQs section to see if your question has already been answered.
Is a toothache always an emergency?
Sometimes, a toothache might just be the result of a piece of food getting caught between your teeth. To rule out this possibility, brush and floss around the area and then rinse your mouth out with saltwater. If that doesn't help alleviate your pain, then give our dental office a call, especially if the pain is severe or has lasted more than a couple of days. This is an especially urgent situation if your toothache is accompanied by facial swelling, a high fever, or a pimple-like bump on the gums; these could all be signs of an infection.
Should I go to the ER or an emergency dentist?
For serious trauma, such as a broken or dislocated jaw, profuse bleeding, and swelling that impacts your ability to swallow or breathe, it's always best to visit the emergency room of your local hospital. For other oral health problems that warrant urgent care but are not life-threatening, give us a call instead. The doctors at the emergency room likely won't have the specialized training or tools necessary to treat dental issues like a knocked-out tooth. At best, they might give you antibiotics or pain medication. In addition, visits to the ER tend to be more costly than trips to our dental office, so only call the former when it's absolutely necessary.
How much do emergency appointments cost?
There are several different possible dental emergencies and as a result, there are many different costs of treatment. The cost of emergency treatment will be different for each and every patient. Don't worry; Dr. Kassem will put your comfort above all else and will focus on getting you out of pain so you can make any financial decisions with a clear head. In order to be prepared, it's a good idea to take a look at your insurance benefits, as many of them cover at least the partial cost of treatment for certain dental emergencies.
Will I need a root canal?
This depends on the extent of your tooth pain. While root canals have a scary reputation, the truth is that they don't hurt any more than getting a simple filling, thanks to local anesthetic. If your toothache is caused by an infection deep within the center of the tooth (known as the pulp), then we may need to perform root canal therapy to remove the damaged portion of the tooth. Root canal therapy is often the best way to save a tooth from needing to be extracted. In fact, most teeth that are treated with root canal therapy often go on to last the rest of a patient's life.