Children's Dentistry – Williamstown, NJ
Keeping Small Smiles Happy
When it comes to caring for little smiles, it's important to take a special approach. After all, the last thing we want is for your child to be frightened or uncomfortable during their visits, setting the tone for how they view dental care for years to come. That's why Dr. Wael Kassem and his team offer friendly children's dentistry in Williamstown, NJ, all designed to strengthen and protect your little one's oral health in a gentle fashion. Better yet, iSmile Dental Arts provides TVs in every room, headphones for listening to music, and other fun amenities that will make your child's visit that much more enjoyable.
Why Choose iSmile Dental Arts
for Children's Dentistry?
Family-Friendly Dental Office Hours
Kind and Friendly Dentist and Team Members
Saturday Appointments Available
Your Child's First Appointment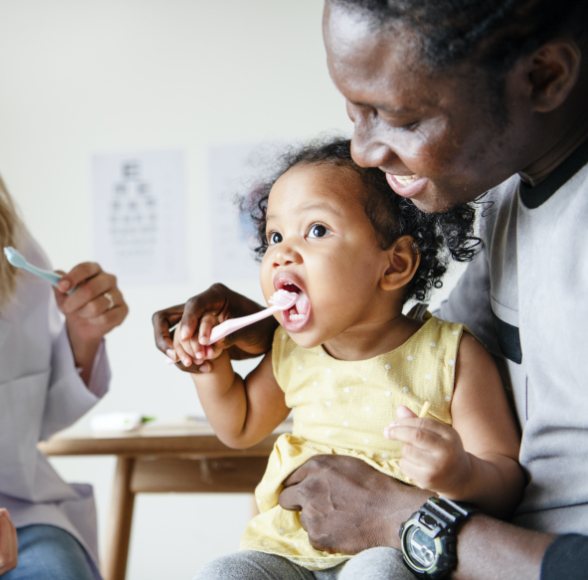 The American Dental Association recommends that children start seeing their family dentist by the time their first tooth grows in. It definitely doesn't hurt to start sooner, so our team can show you how to properly clean and care for their gums as well!
We want to make their first appointment as stress-free, fun, and engaging as possible, which is why we typically only conduct a checkup. This way, they can get acquainted with our team and build trust, so they won't develop a fear of our dental office. We'll examine their teeth and gums and make sure that they're not experiencing any developmental issues.
After that, it's recommended that you bring your child in for a checkup and cleaning every six months. We'll conduct a more thorough examination of their mouth and remove any hidden plaque and tartar from hard-to-reach areas. If areas of damage or decay are found, we can provide restorative care that gets their oral health back on track. On top of this, your kid's dentist, Dr. Kassem, will be sure to alert you to any potential developmental problems that he finds, which can make corrective care much simpler in the future.
Our Kid-Friendly Preventive Dental Services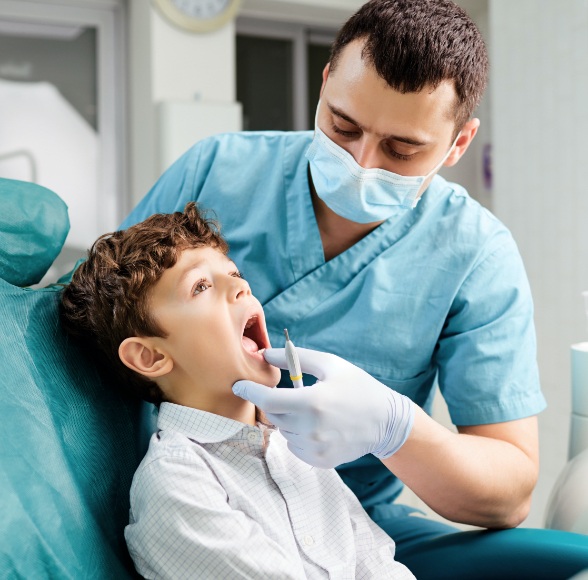 At iSmile Dental Arts, we offer several different services that we highly recommend for children, depending on what oral health problems they experience or are at a high risk of developing. During their checkup and cleaning, your children's dentist in Williamstown may suggest any of the following preventive treatments to protect your little one's smile:
Dental Sealants: These are unnoticeable shields that we can paint over your child's molars to keep food debris and bacteria from collecting in the crevices and cracks, causing cavities.
Nightguards for Teeth Grinding: Bruxism, which is a teeth grinding condition that's common in children, can cause a variety of problems down the road. That's why we may recommend getting a customized nightguard to help cushion their jaw, muscles, and teeth from strain and wear-and-tear.
Sportsguard: If your child plays sports, we also offer customized sportsguards to prevent oral injuries.
Our Style of Children's Dental Care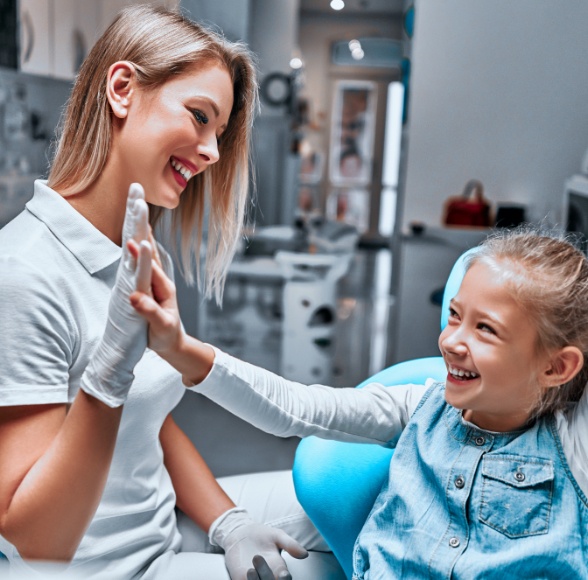 Our top priority during your little one's first appointment at our Williamstown dental office is to help them feel relaxed and comfortable. We accomplish this with friendly attitudes and very gentle care as we inspect their teeth and gums. A refreshing cleaning will also give our team members a chance to instruct them on how to practice good oral hygiene at home. As they grow, we can adjust our attention accordingly and personalize our approach so that they're always at ease. We're also more than happy to offer parents recommendations on oral hygiene products and tips and tricks to get your child dedicated to caring for their smile!