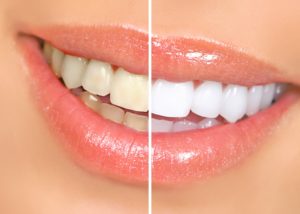 The appearance of your teeth is important for your confidence and how you feel about yourself. If they have lost their luster from tooth discoloration, it is normal to feel insecure about your smile. To reveal whiter teeth, there are several over-the-counter products and DIY home remedies that claim to provide exceptional results, but some are harmful to your teeth. Instead, it is best to visit your dentist for professional teeth whitening in Williamstown.

Home Whitening Treatments
At the first sign of yellowing, you turn to home remedies to reverse their visibility. To get quick results, over-the-counter whitening products appear to be the easiest solution. There are many types available, like toothpastes, strips, and mouthrinses. While they may be affordable and convenient, you will be left disappointed with their results. They do not contain professional-grade whitening agents, so they only lighten surface stains.
As an alternative to these products, there are also trending DIY remedies, like charcoal toothpaste and lemon juice. Remedies such as these have gained in popularity because they claim to provide drastic results using ingredients found in your kitchen. Although they may appear to be safe, they can cause serious complications for your teeth, like irreversible enamel erosion.
If you want a brighter smile, it is best to choose a safe and effective solution by visiting your cosmetic dentist in Williamstown.
Get Lasting Results
To get your teeth several shades whiter, you will need the help of your dentist in Williamstown to harness the power of whitening agents that are only available to dental professionals. When applied to your teeth, they deeply penetrate your enamel to remove more than just surfaces stains.
Now, you have a couple different options to reveal a brighter smile.
In-Office Treatment
An in-office treatment is the most traditional option. After performing an initial consultation to ensure you are a candidate, a special whitening agent is applied to your teeth. A light is used to activate the gel to resolve stains. In as little as one appointment, your teeth can become 10 shades whiter.
At-Home Kit
Now, you can enjoy the benefits of a professional treatment from the comfort of your own home. You are given custom-fit whitening trays and the solution to whiten your smile around your own schedule. You use the kit according to your dentist's recommendations for 2 weeks to gradually see stains start to fade to restore a bright smile.
Invest in Your Confidence
If tooth discoloration has caused your self-esteem to suffer, do not turn to risky home remedies. Instead, contact your dentist to see which whitening system is right for you.
About Dr. Wael M. Kassem
Dr. Wael M. Kassem has devoted his career to helping his patients achieve healthy, beautiful smiles. He uses state-of-the-art treatments that are safe and effective to foster optimal oral health. In addition to general dentistry, he also offers cosmetic services, like teeth whitening. If you are ready to reverse discoloration, contact iSmile Dental Arts today to schedule a consultation.