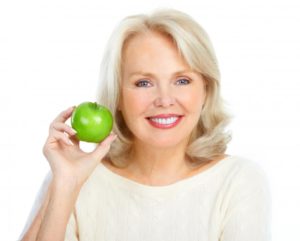 For years, the most common way of replacing missing teeth has been with dentures in Williamstown, but with the advances in the world of dentistry, patients can now benefit from one of the latest improvements – the implant-retained denture. As you read on, you'll learn what makes this method more effective and how to care for yours after treatment, so you can enjoy a fully restored smile for years to come.
The Dental Implant Explained
We begin our journey by taking a look at the dental implant. It is the cornerstone of the entire treatment process because it re-creates the stability of a tooth's roots. The process involves your dentist surgically inserting a titanium post that affixes to and eventually fuses with your underlying jawbone. The procedure provides a level of stability that is unmatched by any other form of restoration.
How the Implant-Retained Denture Works
The implant-retained denture procedure maximizes the capabilities of typical prosthetics. It involves your dentist in Williamstown strategically placing four posts, and each dental implant in Williamstown is angled to provide the most support as it integrates with your existing bone. The four posts then allow a full arch of teeth to be replaced with a set of dentures, leaving you fully restored!
Caring for Your Dental Implants
Once the treatment has been completed, what steps should you take to care for your new prosthetics? Here are 5 tips to guide you:
Practice Excellent Oral Hygiene – One of the best ways to protect your new fixtures is to brush and floss your teeth at least two times a day. This will help to remove harmful bacteria and plaque that could contribute to gum decay.
Make Healthier Food Choices – Eating healthier foods will also help to limit the growth of bacteria. Instead of snacks that are full of sugar and other processed ingredients, you can choose fruits and vegetables.
Maintain Regular Dentist Visits – When you visit your dentist every six months for cleanings and check-ups, you can stay in front of any developing issues and ensure that your oral cavity is clean.
Avoid Tobacco Products – Tobacco products are definitely a 'no-no' for successful dental implants. The chemicals and toxins they release can dry your mouth and lead to your implant prematurely unseating.
Limit Consumption of Staining Agents – One of the benefits of implant-retained dentures is that they allow you to once again have an aesthetically-pleasing smile. To protect it, limit your consumption of foods and drinks that cause stains like tea, coffee, tomato sauce and dark-colored berries.
With the help of your dentist in Williamstown and by following what you've learned here, you can be sure to have a successful dental implant procedure and enjoy the full function and look of your brand-new smile for many years to come! To learn more about the process, reach out to schedule a consultation today.
About the Author
Dr. Wael M. Kassem earned his dental degree from Temple University, and for nearly a decade, he's remained dedicated to providing his patients with exceptional service. Dr. Kassem restores teeth with dental implants using the latest, state-of-the-art equipment at iSmile Dental Arts, and he can be reached for more information through his website.