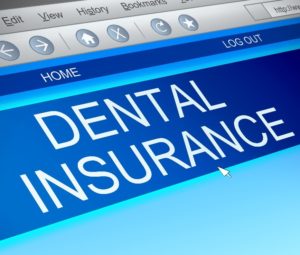 Do you have less than perfect teeth? Have you always wanted a flawless smile but are too concerned about the potential cost, so you have yet to call your cosmetic dentist in Williamstown? You can get the smile of your dreams using procedures tailored to your needs. Although your dental insurance often will not cover the treatments, there are some exceptions. Your dentist works on your behalf with your insurance carrier to reduce the amount you need to pay out-of-pocket for your new smile.
Can I Use My Dental Insurance?
Dental insurance is designed to prevent oral health issues from developing, like tooth decay and gum disease. Routine appointments are often covered in full because they reduce your long-term dental expenses by keeping your smile healthy. Your policy can also be used to rehabilitate your oral health quickly if a problem arises.
Your policy has a yearly limit. To prevent you from exceeding the annual allowance, your carrier often covers the least expensive treatment options, which is why cosmetic dentistry is rarely covered, but there are some exceptions.
Now, cosmetic and restorative dentistry often overlap. If a cosmetic treatment is also beneficial to your oral health, your insurance may cover it. Many AACD dentists work with your insurance company to maximize your policy to reduce the amount you need to pay. To cover any remaining expense, you can use third-party financing with CareCredit. You are given the funds you need based on your credit's approval. You then repay the balance using a payment plan that accommodates your budget.
Which Treatments are Covered?
To use your coverage to pay for a cosmetic treatment, your dentist in Williamstown must also determine that it is vital to your oral health. Some treatments that may be covered include:
Tooth-Colored Fillings: Now, many insurance carriers cover composite fillings as an alternative to amalgam ones because they are mercury-free. You can treat your cavity using a solution that looks natural.
All-Ceramic Crowns: A damaged tooth can be saved with a crown. Gone are the days of dark silver restorations. Instead, you can improve the health, structure, and appearance of a tooth with a natural-looking solution.
Dentures and Partials: You can fill the empty spaces in your smile while also regaining the ability to chew your favorite foods and speak clearly. Your insurance likely covers some of the cost of traditional tooth replacement options.
Composite Bonding: Chipped and cracked teeth can be repaired to prevent future damage while also improving their appearance.
There are several cosmetic treatments that are not covered by insurance because they do not offer restorative benefits, such as teeth whitening, veneers, and Invisalign.
Invest in Your Smile Today!
Do not let the cost of cosmetic dentistry prevent you from getting the smile of your dreams. Your dentist will work to keep the treatments affordable to help you invest in your self-esteem.
About Dr. Wael M. Kassem
Dr. Wael M. Kassem is committed to helping his patients achieve a healthy, beautiful smile. He is in-network with many leading PPOs, including MetLife, Cigna, and Delta Dental. He will help you maximize the value of your policy to keep your new smile affordable. Contact our office today to schedule a consultation.