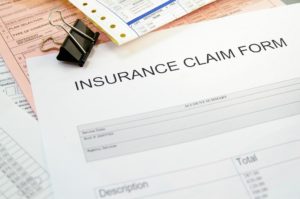 As the new year quickly approaches, now is the perfect time to recommit to your oral health. Besides brushing and flossing at home, your smile also relies on the care you receive from your dentist. Since you have dental insurance in Williamstown, you can get the services you depend on for reduced rates. While you think your coverage may only include 2 preventive appointments per year, you can enjoy several more cost-savings benefits. With less than 3% of Americans meeting or exceeding their annual coverage, now is the time to learn how to make the most of your policy throughout the year.
Maximize Your Dental Benefits
Paying your monthly premiums and your annual deductible allows you to enjoy comprehensive dental care for minimal out-of-pocket expense. Although you may think your benefits will always be there for you, they expire at the end of the year. If you do not use them, you are not reimbursed for the money you have spent on premiums and deductibles, and you lose the opportunity to get a healthy smile for reduced rates.
To make the most of your coverage, there are 4 simple tips to keep in mind.
Understand Your Policy
Dental insurance can be confusing, but do not let that prevent you from using it to its full potential. Take the time to learn about your policy's premiums, deductible, and annual maximum. By understanding these amounts, you can help to plan throughout the year if you need any dental work done that extends beyond preventive services, like a root canal.
Choose an In-Network Dentist
Your insurance recommends you choose an in-network dentist in Williamstown because they have pre-negotiated rates to reduce the amount you need to pay. Although it is often best to visit a location in your network, you can still choose one that is not, but you need to pay the difference between your insurance's allowable coverage and the dentist's fees.
Schedule Appointments Now
Life gets busy, which can make it easy to forget your semi-annual appointments. You can schedule your preventive visits now to ensure you do not miss your cleanings and checkups.
Use Your FSA or HSA Account
FSA and HSA allow you to pay for out-of-pocket dental expenses using the money you have saved. If you do not use the funds before the end of the year, you will likely lose a large portion of the money. To ensure nothing goes to waste, use the savings to pay for qualifying dental expenses.
Invest in a Healthy Smile
As you create your New Year's resolutions, take the time to keep your oral health at the top of your priority list. You can get the healthy smile you deserve using your dental coverage.
About Dr. Wael M. Kassem
Dr. Wael M. Kassem provides exceptional dental care to his patients. He works with leading insurance carriers to ensure his services stay affordable. If you need a preventive appointment for the New Year, do not wait. Contact our office today.