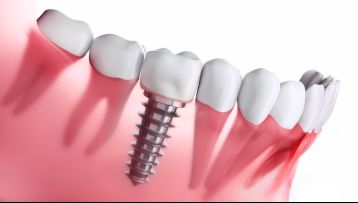 There's no question that dental implants in Williamstown are a wonderful solution for missing teeth. They look and act more like natural teeth than other options and provide superior chewing strength and stability. But if you're one of the millions of people who are fearful or anxious of dental work, you may be wondering if the procedure is painful. In this blog, you'll find out what you can expect during the procedure (and why it's easier than you might think). You'll also learn about the easy and effective pain management options that are available!
What Is an Implant Surgery Like?
As with any dental procedure, some discomfort is to be expected. However, you'll be glad to know that many people are surprised at how relatively painless their implant surgery was. In fact, most people agree that it's more comfortable than having a tooth extracted.
The procedure typically takes 1-2 hours and includes the following steps:
The first step is making sure you're fully numbed and comfortable.
Then the implant itself (a small titanium post) will be placed in the jaw.
Next, the implant is given between 3-6 months to integrate, or fuse, with the surrounding jawbone. After the first 5 days, you won't feel any discomfort in the area and will be able to eat, drink and function normally until the final part of the procedure.
Last, once the implant is fully healed and integrated, it's restored with either a custom-made dental crown, bridge or denture.
How Is Pain Managed Immediately After the Procedure?
For the first 2-5 days afterward, it's normal to have mild discomfort in the area, but most patients get excellent pain management from over-the-counter pain medications.
However, keep in mind that while most people have only mild discomfort, it may be more significant if you get more than one dental implant or if you require a bone graft procedure first.
Since each patient is different, your dentist will discuss the best pain medication for you before the procedure. They'll also review any sedation and anesthesia options available if you have fear or anxiety. Your comfort is always a top priority!
A dental implant procedure only has to be done once, but it offers amazing lifelong benefits after tooth loss. And the best part is that you can enjoy these benefits with much less discomfort than you'd expect!
About the Author
Dr. Wael M. Kassem is an award-winning general and implant dentist in Williamstown with over a decade of experience. With a compassionate chairside manner and a focus on patient comfort, he's able to make implant procedures comfortable for even the most phobic patient. If you have any questions about dental implants, he can be reached via his website.