Williamstown Invisalign Clear Braces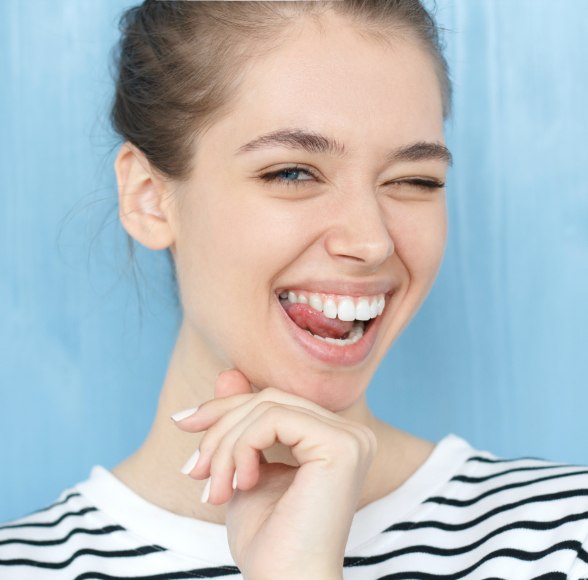 If you need to straighten crooked teeth, close large gaps in your smile, or properly align your bite, the iSmile Dental Arts team is here to help. When patients think about straightening their teeth, they often believe that the only option is to invest 18 to 36 months into traditional bracket and wire braces. Luckily for our Williamstown dental patients, we offer a faster, more comfortable, cosmetically superior orthodontic treatment options – the Invisalign clear braces alignment tray orthodontic system. This plastic aligner treatment method allows patients to shift their teeth into the ideal alignment over the course of just 8 to 18 months, and the whole time you're straightening your teeth all anyone will see is a beautiful smile. Ready to learn more or start correcting your smile alignment? Call our Williamstown dentistry team to schedule an orthodontic consultation appointment. We'll evaluate your smile and help you determine whether or not Invisalign is the right solution to straighten your smile.
Benefits of Straight Teeth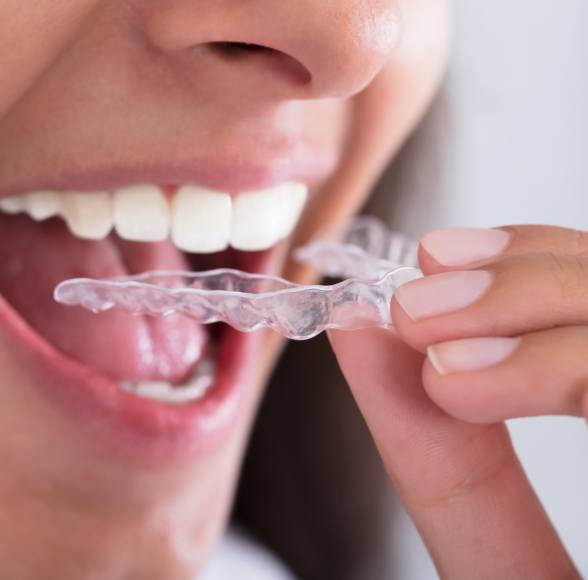 Despite the recommendations of the American Dental Association and most general dentists, some patients still take the, "If it isn't broken, don't fix it," approach to dental care. For decades, these patients were supported by dental insurance providers who considered orthodontic treatment to be a purely cosmetic, elective service. Today, more patients and dental insurance providers are aware of the necessity of correcting their smile alignment to ensure optimal oral health, and the majority of insurers do provide some coverage for orthodontic treatments, including Invisalign. Some of the many benefits of straightening your smile include:
Reduced risk for dental damage that can occur when smile misalignment places excessive pressure on specific teeth, which can lead to chips, cracks, excessive dental wear.
Relieved pressure on the temporomandibular joints (TMJ). When these small connective joints are strained, the resultant TMJ dysfunction can lead to jaw movement being difficult or painful, and TMJ dysfunction can even cause complete immobility or lock jaw.
Improved oral health due to easier to clean, properly aligned teeth. Most patients experience significantly less tooth decay following orthodontic treatment, especially those who struggled with crowded and/or overlapping teeth.
Increased confidence to speak and smile in every personal and professional situation, showing off your beautiful smile.
Who is an Invisalign Candidate?
Straightening teeth used to mean patients needed to spend eighteen months, two years, or longer with metal brackets and wires marring their smiles. For many patients, Invisalign can offer a cosmetically superior alternative. The iSmile Dental Arts team will be happy to help you determine whether or not Invisalign is the right option for you. We'll examine your smile, discuss alignment goals, and partner with you to plan for treatment to achieve your picture-perfect smile.
Learn More about if you are a good candidate
What is Invisalign & How Does it Work?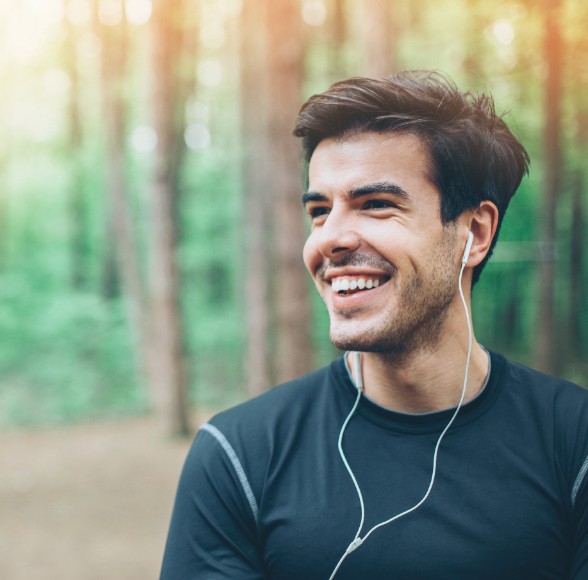 Invisalign is an alignment tray orthodontic system that uses a series of aligners to shift teeth into their ideal alignment. Each set of aligners represents your smile's position one step closer to the final result. You'll wear the aligners for about two weeks at a time. Then, simply move on to the next set of aligners. Every six to eight weeks, you'll need to visit our office for a checkup. During these short visits, we simply need to check your progress. We can use this opportunity to make any adjustments necessary to your treatment plan to keep your smile alignment on track. Most patients complete their Invisalign orthodontic plan in just 12 months.
Invisalign VS Traditional Braces
No treatment is right for everyone, and many patients can still benefit from traditional orthodontic treatments. However, as you're considering moving forward with Invisalign treatment, you should keep in mind the following advantages of Invisalign clear braces compared with bracket and wire orthodontic options:
Speed – patients will usually complete the entire treatment process in eight to eighteen months. The average treatment is just twelve months. Most traditional braces treatment plans take 18 to 36 months. Additionally, Invisalign clear braces require fewer checkups throughout treatment than traditional braces, and the less frequent appointments in our office are also shorter than bracket and wire adjustments. That makes Invisalign a great option for patients with busy schedules.
Comfort – anytime teeth are shifted into new positions, there may be some discomfort or sensitivity. However, unlike traditional braces that have additional discomfort and irritation caused by the brackets and wires, smooth, plastic aligners will not adversely affect your soft tissue, making Invisalign much more comfortable. This increased comfort is ideal for patients with sensitive teeth or soft tissue. It is also a great solution for those patients who play wind instruments and may have difficulty maintaining embouchure with bracket and wire braces. Athletes can also benefit from using Invisalign trays that can cause less discomfort during athletic competition when wearing a mouthguard.
Cosmetic appearance – throughout your orthodontic treatment, you'll look great. The aligners are completely clear, so all anyone will notice is your smile. You can also remove your aligners for short periods of time if you want to ensure a flawless look.
Allergies – many patients have metal allergies or sensitivities that make metal bracket and wire orthodontic treatment uncomfortable and even dangerous to health. Plastic alignment tray braces remove this potential concern completely.
Convenience – because you can simply remove your aligners during meals and while brushing and flossing, there's no need to change your diet or oral hygiene routine during Invisalign orthodontics.
What Happens After Invisalign Treatment?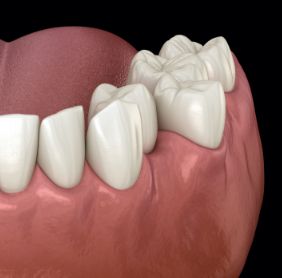 Following your Invisalign treatment plan, you will need to wear a retainer, usually for at least a year. In the past, Invisalign patients had to wear the traditional metal and plastic retainers that are associated with bracket and wire braces. Today, we are often able to provide clear, plastic retainers that look just like your Invisalign trays. When your teeth are shifted into a new position, the supportive bone and soft tissue need time to reattach to the tooth's root system to hold your smile in its new alignment. The retainer holds your smile in its ideal alignment while the supportive alveolar bone and gum tissue fuse with the roots of teeth. In addition to using retainers to maintain your results, we'll partner with you to ensure you're caring for your smile properly at home and using the right oral hygiene products for your unique needs. During six month dental checkups, we'll help you with all of your oral health care needs to keep your properly aligned smiles looking great and functioning perfectly. Please don't hesitate to call us if you have any concerns following your Invisalign treatment.